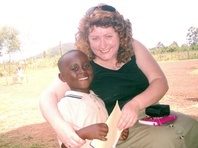 Ruth Grigg is a qualified Early Years Teacher, with a BA Honours in Integrated Childhood Studies and Early Years Professional Status (or Early Years Teacher Status), with  20 years experience in a variety of settings. 
Ruth also holds a Teaching Certificate in Post Compulsory Education (Further Education) and has recently gained a Diploma in Dyslexia, with Distinction.  
Ruth currently teaches Junior and Senior aged children with dyslexia, in a private school for  2 days a week and also offers private tuition, one-to-one after school and at week end.
To expand the business and benefit the local community,  Ruth is currently setting up TTRS classes in a local community centre for one or two mornings a week, to help adults with English as a second language or literacy difficulties.
Address:
Charford, Bromsgrove, Worcestershire
United Kingdom
Send an enquiry