Success Story - St. Peters College, West Africa
Submitted by halexandre on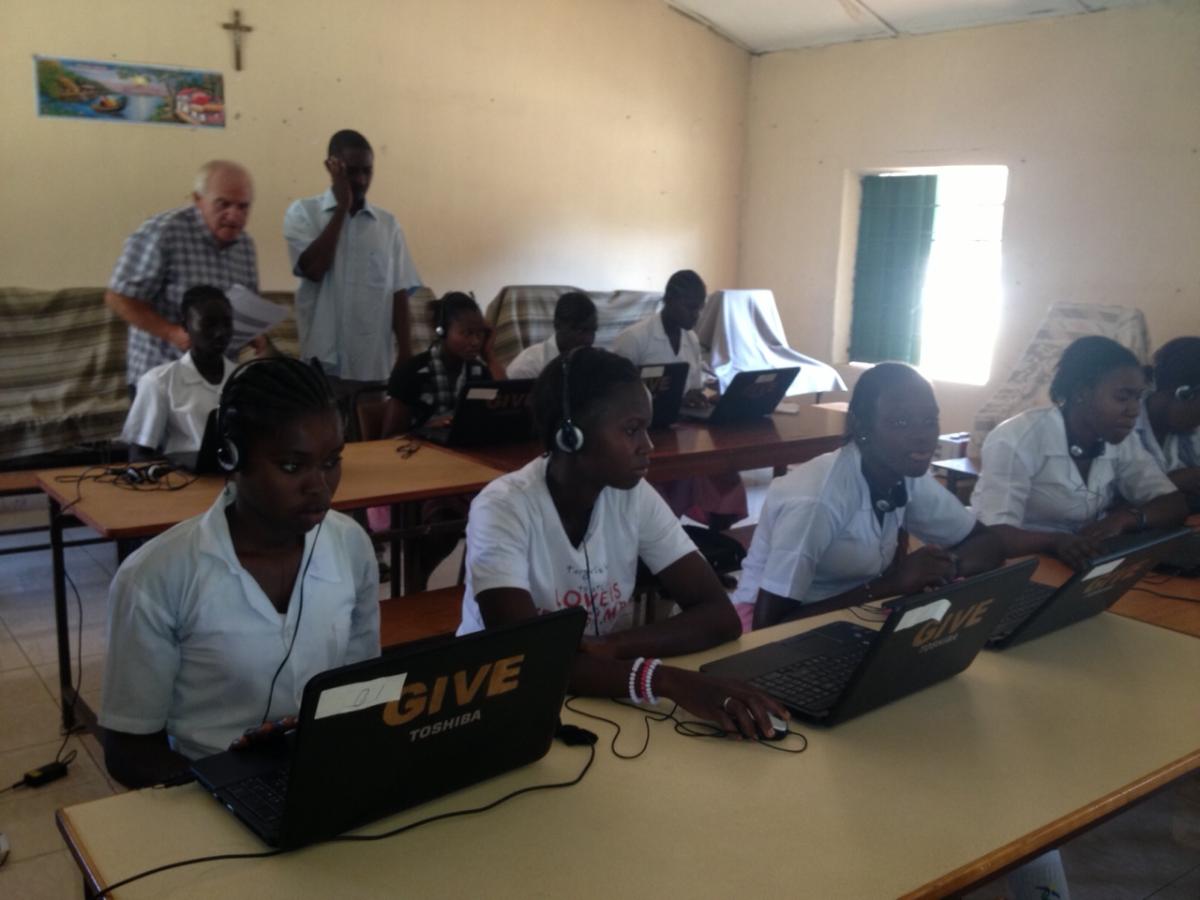 " I have been voluntary teaching in St. Peter`s Skill Centre, Lamin, in the Gambia , West Africa, for the past three years. I teach English to girls in the 17-20 age bracket who are very poor and for whom education would seem to be their only escape. They are basically "drop-outs", who wish to return to the educational  system. They are in what is called the "Typing Class" i.e. they have been learning to type with very old typing machines and old manuals which are completely out-dated and which are no longer relevant today.
Therefore it came as a great and welcome surprise when TTRS arrived at the Skill Centre, in January, with 10 new laptops and commenced official computer classes with the girls. The results have been amazing. For me, as an educator of over 40 years experience, I was, and continue to be, amazed, at the new-found interest in learning by the girls. It also proves that the lack of basic educational facilities completely retards the progress of young, and poor, people.
The girls take a computer class, for one hour, four days a week. The format for the class remains the same. Each class commences with fifteen minutes of typing using the Touch-type Read and Spell  programme. I cannot speak too highly of this programme and of how the girls have benefited from it. Unknown to themselves they are now typing at a much faster pace and with a great sense of confidence and assurance.
This programme is the ideal start for them and I have no doubt but that they will be very adept and proficient at their typing, at the completion of their two year course. I will be encouraging them to continue with computer courses,  when they leave the Skill Centre. Hopefully some of these girls will be able to get some secretarial work when they leave the Skill Centre.
Some of my students are very weak at English Reading and when they are engaged in the computer class I  avail of the Touch-type Read and Spell Programme to help them also with their reading and spelling (e.g. the "ING" sound and the various words associated with it.)
I hope to return to the Gambia in September for the start of the school year. I am eagerly looking forward to introducing our new intake of students to computers and  especially the Touch-type Read and Spell Programme from which, I know, they will derive great enjoyment and educational benefit. "
Mr. Ciaran Black - Voluntary teacher at St Peter's Skill Centre, Gambia, West Africa
Read and Spell Blog
Success Story - St. Peters College, West Africa
Estimated reading time: