Read, Spell and Type with Confidence
An award-winning,               multi-sensory course that teaches touch-typing   reading and spelling at the same time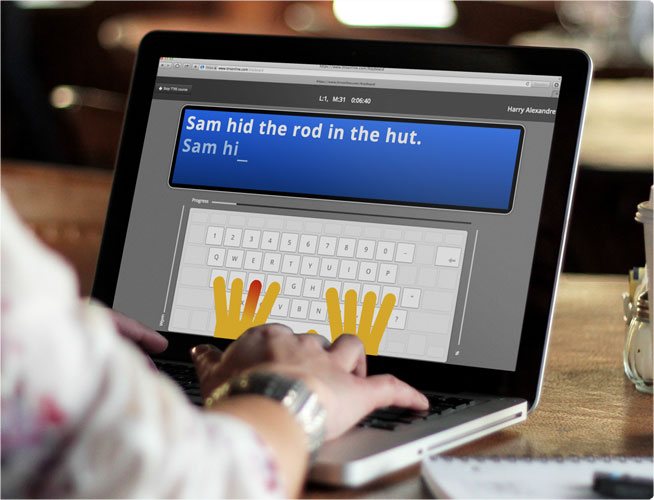 Multi-sensory Learning
The TTRS course engages your senses of seeing, hearing and touching.
A kinesthetic approach is experienced: "When I want to spell a word I just think where my fingers would go, it's like talking with my fingers."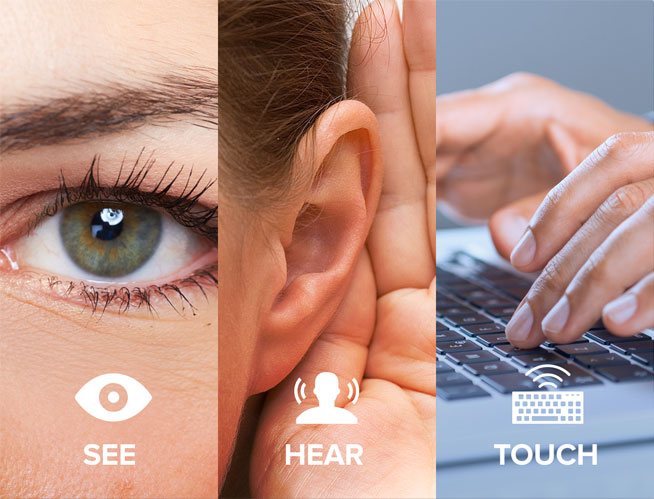 | | | |
| --- | --- | --- |
|   |   |   |
|   | |  Proven and developed for over 22 years |
|   | |  Uses a unique, multi-sensory, phonics based approach |
|   | |  Incorporates structured word lists based on the book 'Alpha to  Omega' based on Orton and Gillingham. |
|   | |  Develops literacy, confidence and self-esteem with measurable success from the start |
USA and UK
version available
Read, Spell and Type with Confidence
An award-winning, multi-sensory course that teaches touch-typing reading and spelling at the same time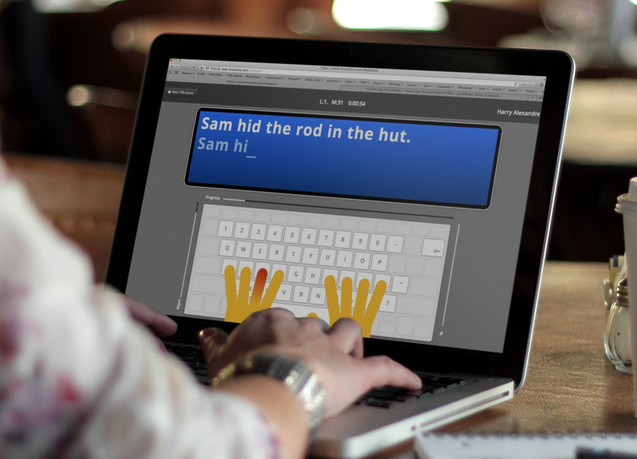 Features

Multi-sensory
Uses visual, auditory and kinesthetic (touch) senses for a fully immersive learning experience
Research based
TTRS was developed in line with language and education research and is routinely supported by new studies

Highly structured
Course content is based on the word lists of 'Alpha to Omega' and takes an Orton Gillingham approach to reading instruction

Modular in design
Each module is designed to be short in length with regular, positive feedback

Optional Tutor Support
Supplement your learning with a TTRS trained Tutor

Multiple levels of difficulty
TTRS has 24 levels, each with 31 modules. Every 5th module is a "dictation module" which relies on the auditory element to reinforce learning

Adaptive design
Colors, fonts and designs can be customised for the learner to meet every individual's needs

Used worldwide
Used by dyslexia associations worldwide, including the British Dyslexia Association
Testimonials and Reviews
10/10 I had been teaching my daughter on how to use the keyboard. But after discovering your service, I didn't have to do it anymore. She learned so much quicker!
Renae Storbakken

, Parent
10/10 Because people I respect have recommended it to me and I have seen the results for myself.
9/10 Comprehensive and easy to use, and access.
10/10 I really like the pace of it and the simplicity of using it. It's ideal for children.