Gemma, Parent of a child with dyspraxia
My son started using the Touch-type Read and Spell course with a tutor about two years ago. When he finished this April, we had a little celebration for him out in the garden. He felt such a sense of achievement from having completed TTRS and I couldn't be prouder of him!
Shane has dyspraxia which causes his hands to hurt when he writes. As a result, his handwriting is hard to read and it also takes him such a long time to do written work that he sometimes just avoids it. We knew he would require assistive technology at secondary school but in order to use a computer, students have to be approved and show they have a certain level of typing skills.
In the beginning, Shane really didn't want to learn typing because he saw it as extra schoolwork, but his tutor was great. She got to know him and knew how to motivate him and how to get him working to his best ability. She knows the TTRS program inside out and could anticipate the difficult areas and let him know what was coming up. She helped him review the sounds he would need for certain modules and reminded him of what to focus on.
His typing classes were at a local primary school and he developed a little routine of taking the class and spending time with his grandmother who collected him after. We never thought he'd be able to do five modules a day, but then he had a lightbulb moment when it just started working for him. He could get through more modules, and he got praise, and could see good scores. He finally felt that "I can do this," feeling.
His tutor was an excellent teacher, and this really made all the difference for Shane as I wouldn't have known where to start if I were teaching him on my own.
During lockdown we moved to online Zoom classes with his tutor, which Shane really took to. I think he felt less pressure and more like he could work at his own pace. He began flying through the course and his confidence was up. I can remember he would come downstairs and tell us how much he had gotten done and what percentage correct he was getting. I was so impressed whenever I'd pop into the room and could see him typing away and not looking down.
Shane also has regulatory issues and extra energy that he needs to get out before he can sit down and concentrate. When he was nearing the end of the course, we worked out how many modules he'd do each day to finish. On some day he could do them in 20 min, other days 30. We wanted there to be enough work so he was making progress but not so much that it felt overloading.
Shane now brings his laptop to school and uses it when there are writing assignments. In addition to his typing skills, we've seen an impact on his spelling as well. The dictation exercises in TTRS were particularly helpful here. He goes to an all Irish speaking school so English is his second language in writing. I've always felt that his English spelling would suffer as a result, but that's not been the case.
The best part of TTRS is knowing his newfound confidence can transfer to other skills. Learning typing is teaching you that if you put your mind to something and work hard at it, you can achieve your goals.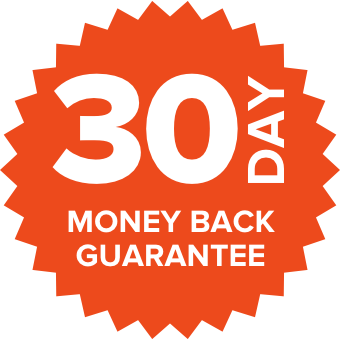 Start your subscription now
Study 24 hours a day, 7 days a week
Unlimited support with 24/7 in-app messaging
Quick and easy setup
Supported by ongoing research
Purchase with confidence through our secure payment system
Online access, no installation required, start in minutes
Select currency:
▾
United Kingdom

GBP

United States

USD

Europe

EUR

Canada

CAD

Australia

AUD

New Zealand

NZD
Prices include VAT
Monthly subscriptions are recurring and can be cancelled at any time.
Annual subscriptions are paid in full at the start of the subscription period.