 With Touch-type Read and Spell …


Learning is multi-sensory


Material is presented in bite-size chunks


Individuals set the pace of study


Initial focus is on accuracy vs. speed


Progress is displayed in easy-to-read charts
An online program for users of all ages and ability levels
Watch the sense of achievement build as they complete module after module and begin to type!
Improve accuracy and ease of written production
Type classroom notes and homework assignments
Strengthen reading and spelling skills
Foster independence through self-directed learning
The TTRS Course teaches typing and strengthens spelling and reading ability at the same time
Learn to type, read and spell 4,500+ English words
Review and repeat lessons as many times as desired
Whole word approach from the start
Structured and supported learning
An online program for users of all ages and ability levels –TTRS takes a multi-sensory Orton-Gillingham based approach to learning.
Getting started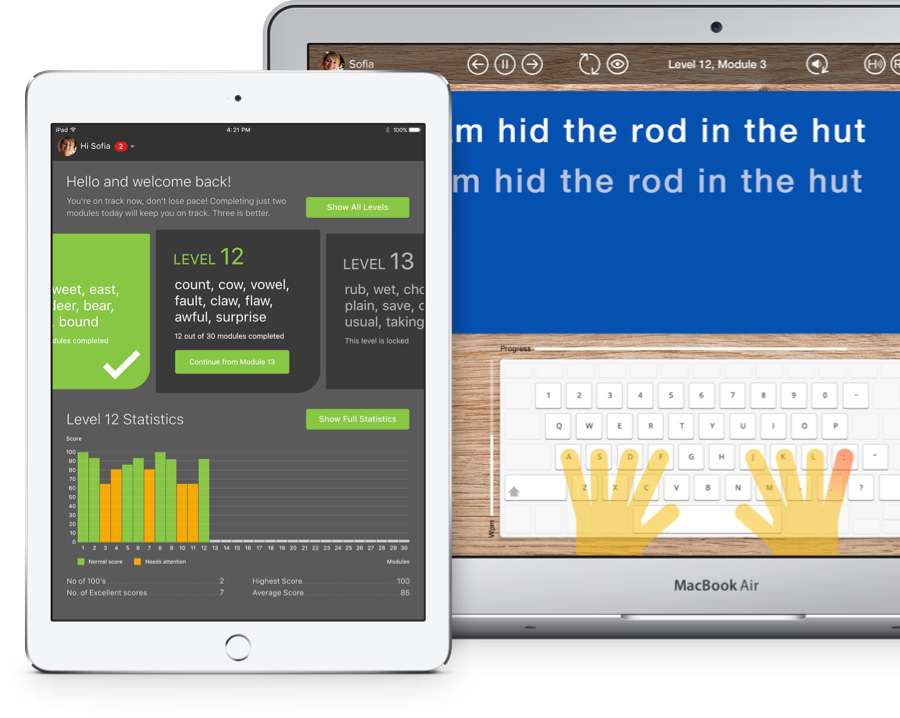 Log in from a laptop, iPad or desktop computer
Add an avatar and choose your favourite keyboard display
Turn on 'show hands' to provide guidance on finger placement
Turn on 'sticky fingers' to prevent longer key presses from registering as double letters
See, hear and type English letters, words, phrases and sentences
Keep track of scores and review your progress
Earn badges, awards and printable certificates
Advantages of typing for individuals with dyspraxia
Pressing a key may be more comfortable than gripping a writing utensil
Typing makes it easier to produce clear and legible text – which eliminates the stigma of messy handwriting
Writing on a computer opens up access to spelling and grammar checks
Regular keyboarding sessions lower anxiety and build stamina
Positive feedback boosts self-esteem and confidence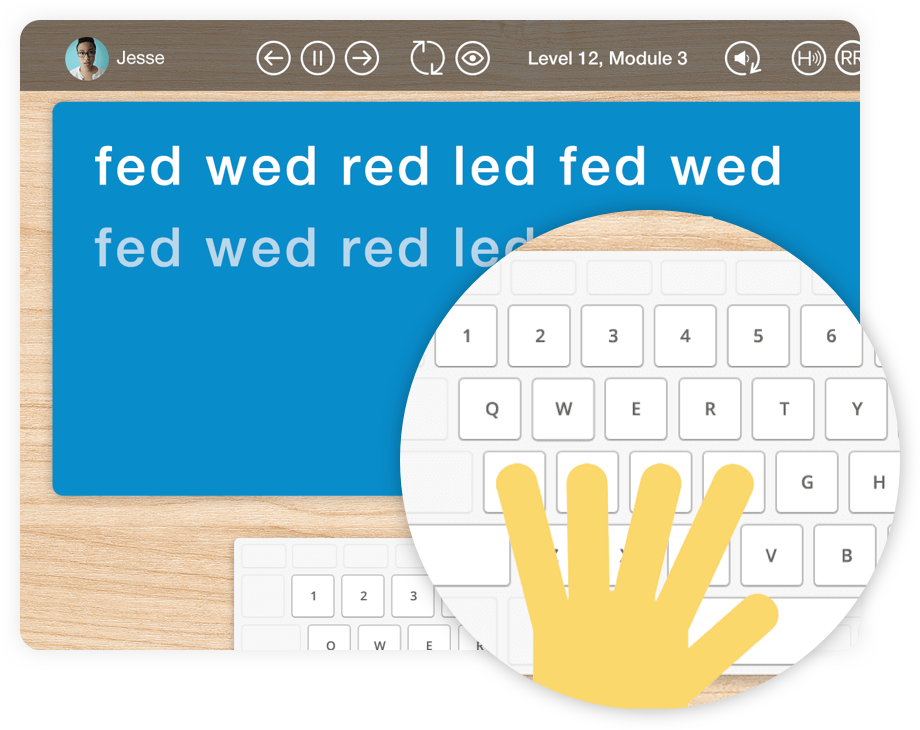 Testimonials and reviews
Carry, Parent of a child with dyslexia and dyspraxia
With my son's dyspraxia, he uses his whole arm when he writes by hand. If he's writing neatly, he's painfully slow. If he's writing fast, you can't read what he's written.
We started doing a number of different things, and one of those was learning touch-typing with TTRS. I liked that he could do one module in ten to fifteen minutes. It made it easy to fit in regular practice sessions.
The typing has really helped him reach his full potential and as a parent it's been so powerful for me to be able to go into school meetings with teachers and SEN coordinators and be confident when I say: Actually, he can keep up.
Claire, Parent of a child with dyslexia and dyspraxia
Having to write by hand made it hard for my son to get his thoughts down on paper, so we considered typing as an option. He is dyslexic and dyspraxic and his handwriting was really atrocious.
We tried a few other programs, some free ones with games, but he just got distracted by the games and he didn't really progress in his typing. 
With TTRS, he's much more confident in typing. In fact, my son used to hate English, but now he actually enjoys it!
We chose TTRS specifically to support our students with additional needs, to help with their spelling and fine motor skills. This program is fantastic - our students have become very proficient typists in a relatively short period of time. Their confidence has soared as a result and they will be ready to type for their state examination.
Linda McCusker , Deputy Principal

It's just a brilliant learning system that my kids can use at their own pace and it helps their reading and spelling too.
Carrie Foster , Parent

My child was struggling in his typing class at school so I wanted him to practise with this program at home. He really enjoys the modules and it helped him bring his typing grade up to an A. It has also improved his spelling.
Brittney Schramm , Parent

TTRS is easy to use and makes it easy to monitor progress. It's a program that builds confidence and skills at a sustainable rate.
David Jackson , Parent

Frequently asked questions
How long will it take for typing skills to emerge? Students with dyspraxia often require extra time to master the key strokes in touch-typing and this kind of flexibility is built into the course. It could take several weeks or several months and is partially dependent upon the severity of the dyspraxia and how often and for how long the learner practises.
My child struggles with self-directed learning. Will he or she need supervision using this program? It depends on the learner, but after a few modules most parents find their child is able to complete work independently. In fact, that's one of the things parents like most about TTRS! The program opens directly to the last completed module, which minimises the chances that time is lost looking through menus and encourages a quick start to every session.
Does my child have to use the correct fingers to type? No! Some learners use TTRS as a literacy program that helps to develop dexterity and muscle coordination and supports reading skills by reinforcing phonics. Regardless of how the typing is done, sitting down for regular sessions with TTRS helps dyspraxic learners feel more comfortable writing on the computer and can boost confidence and self-esteem.
Will TTRS help in cases of apraxia of speech? The TTRS program is specifically designed to help users learn English sounds and letter combinations. If a hear it, see it, type it, say it approach is adopted, learners with apraxia of speech may begin to retrain the muscles needed to produce complex sequences of sounds.
My child also has dyslexia – will TTRS work for him or her? The multi-sensory typing method used by TTRS involves hearing a sound, seeing it on the screen and typing the corresponding keys, combining diverse sensory input to enhance learning and make words more memorable. When used in conjunction with tailored strategy instruction, TTRS can make a big difference in the reading and spelling ability of learners with dyslexia.
My child struggles with fine motor skills coordination, will he or she be able to touch-type? It depends on the nature of the dyspraxia. Many learners with dyspraxia have found success using the TTRS Course. However, we understand that no two cases of dyspraxia are the same so if after some time you find your learner is not making progress and the program is not a good fit, just get in touch with our team and we'll send you a full refund.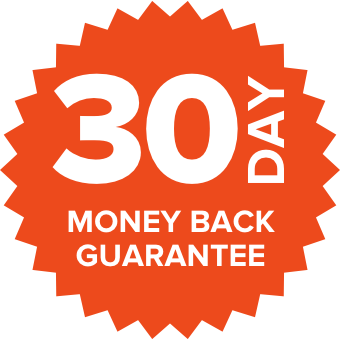 Start your subscription now
▾
United Kingdom

GBP

United States

USD

Europe

EUR

Canada

CAD

Australia

AUD

New Zealand

NZD
Prices include VAT.
Subscriptions are renewed automatically and can be cancelled or paused at any time.
All of our plans include:
Unlimited 24/7 support
Quick and easy setup
Maths & Science practice
Custom lesson creator