Support individuals with and without learning difficulties in mastering a range of subjects
Harness the power of multi-sensory learning to develop subject knowledge and improve reading and spelling skills!
Get extra practice with school subject content
Explore subjects related to interests and hobbies
Support current learning and review previously taught material
Prepare for the year ahead
Developed by a team of experienced teachers, subject modules provide optimal learning content for a range of age groups.
Learning content mapped to the UK Curriculum for Key Stages 1, 2, 3 and 4
Depth and breadth of subject coverage
Motivational courses to boost learner confidence
A multi-sensory approach that particularly benefits students with dyslexia, dyscalculia, attention difficulties, autism, dyspraxia and slow processing
School subjects
Maths
Maths subjects cover key concepts and vocabulary, teach maths facts to boost confidence and skill, and provide strategies for answering word problems. There is also content to help people with dyscalculia in their daily use of digits, such as instruction on typing dates, money and telephone numbers.
Science
TTRS science modules break down hard-to-spell scientific words into smaller parts to help improve reading and spelling of science related material. Repetition of keywords, definitions and simplified explanations support learners in consolidating scientific knowledge.
English
TTRS has a wide range of English subjects that include modules on phonics, high-frequency words, spelling rules, idioms, parts of speech, homophones, rhyming, grammatical structures and more.
Geography
These modules include useful vocabulary to support learning in geography, particularly focusing on habitats, animals and plants. There are also higher-level subjects on human and physical geography.
History
Learners can type keywords and sentences about history topics that feature in the Key Stage 2 curriculum. These modules include the Stone Age to the Iron Age, Ancient Egypt, The Aztecs and Kings and Queens of England.
GCSE
TTRS GCSE modules allow learners to practise and consolidate key terms and facts in several subjects. This prepares learners to face GCSE exams with knowledge and confidence. TTRS GCSE subjects are a multi-sensory alternative to traditional knowledge organisers.
Additional subjects
Interests and Hobbies
With a wide range of terms and sentences about art, music, sport, gaming and more, learners can develop stronger typing, reading and spelling skills by focusing on their personal interests and hobbies.
Health and Well-being
These subject modules include typing sentences and positive affirmations that help learners to stay positive and balanced as they learn about mental, emotional and physical health and well-being. Learning about adopting a growth mindset can help individuals achieve their full potential.
Neurodiversity
These subjects cover factual and motivational information about neurodiversity* and include positive affirmations and helpful strategies to ease challenges.
*The term 'neurodiversity' was introduced by Judy Singer in the 1990s to describe a range of neurological differences including dyslexia, autism and ADHD.
Life Skills
These subject modules offer practice with key vocabulary in a range of areas. Typing sentences about shopping, finance and relationships can empower learners and prepare them for everyday life.
Advantages of using subject modules
Enhance familiarity with subject content. Review, preview or support a student's current learning.
Develop spelling skills in subjects with notoriously hard-to-spell keywords e.g. Physics, Geometry, Biology, Chemistry.
Listen, view, and type maths facts: addition, subtraction, and times tables. An effective alternative to memorisation drills!

Strengthen sight-reading skills and improve reading comprehension for word problems.

Use dictation modules to hone note-taking skills and get more out of classroom lessons.
Reviews
The subject areas offered are really awesome. We did the TTRS maths subjects for a while and now we're in science. Words are used in a sentence, you can preview them or not, you can have the word displayed or dictated. TTRS is so customisable. I love the whole package that you get with this program.
Lisa, Parent of a Year 7 student with dyslexia, dysgraphia, and apraxia
My son will do five small modules a day. I ask him to complete three from the main course and then choose two from the subject-specific lessons in grammar, phonics, science, or maths. Having this kind of independent task to work on and being able to check off his progress gives him a real sense of completion.
Sheryl, Parent of an 11-year-old with dyslexia
My daughter is a perfectionist who wants to be the fastest typist in the household. My son is a different learner and is not concerned with typing speed. Both of them have started taking science subjects on TTRS and really like them. I also like that their typing lessons are reinforcing the vocabulary and concepts we're learning in other areas of our school day!
Maureen, Parent and homeschooler of 3 children
One of the things I like most about the Touch-type Read and Spell Course are the subjects. They have technical terms and definitions from science and maths that you can practise typing. The vocabulary is something I can really benefit from.
Jen, Adult learner and homeschooling mum
Course content writers
TTRS embarked on an extensive selection process to find the best and the brightest to produce content for our new Subject Courses. Learn more about our course writers below.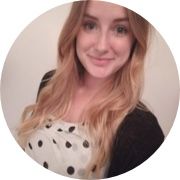 Hannah
Subject Writer, English
Hannah has been an English and creative writing teacher at secondary level for the past six years and has experience working with children who have dyslexia and dyspraxia. She holds a B.A. in English from the University of Exeter, and a P.G.C.E. and an M.A. in Children's Literature from the University of Cambridge. She believes in using story-telling to support learning and is keen to help every child discover and express the creativity they have inside!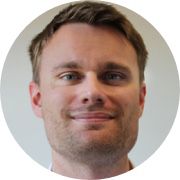 Nathan
Subject Writer, Science
Nathan is a current secondary school teacher with 8 years of experience delivering the UK science curriculum. Over the years, he's developed a wide range of resources for his students and believes in making use of technology to help learners unlock their full potential. He holds a B.A. from the University of Warwick and a P.G.C.E. from Wolverhampton University.
View more of our content writersView more
Frequently asked questions
How do subject modules fit in with the TTRS Main Course? Subjects are recommended as additional practice for users who have completed up to Level 3 of the TTRS Main Course and are comfortable using correct finger positioning to touch-type.
For what age groups are TTRS Subjects appropriate? TTRS has subject content for all age groups, including adults. However, certain courses may deal with complex subject matter that is more appropriate for secondary school learners.
Can I use these subjects as a primary teaching resource? No. TTRS subjects are designed to provide supplementary practice in addition to classroom or homeschool subject tuition.
How do I know which course to start with? To avoid any discouragement learners may feel taking courses that correspond to lower year levels, subjects are presented as part of a series entitled Maths I, Maths II, Maths III etc. Parents and teachers can consult our subject-mapping document to select the most appropriate level and module focus.
Can TTRS maths subjects help students with dyscalculia? Yes. TTRS courses have been designed to provide a multi-sensory route to memorisation that can help learners with dyscalculia who struggle to recall maths facts.
How do these courses support students with dyslexia? Multi-sensory learning can help students with dyslexia to spell and decode keywords, which in turn supports written production and reading comprehension.