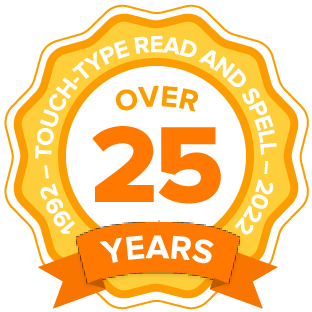 Features

Used worldwide
Used by dyslexia associations worldwide, including the British Dyslexia Association

Research based
Developed in line with language and education research, routinely supported by new studies

Dyslexia-friendly
Content follows word lists from 'Alpha to Omega', a dyslexia-friendly Orton Gillingham approach

Step-by-step learning
There are 24 core levels of 31 modules each, featuring 4,000+ total words
Writing skills focus
Timed free writing sessions help users bridge the gap between typing and writing on the computer
Why people love TTRS
It takes a multi-sensory approach to typing
It's great for individuals with learning difficulties
It boosts focus, concentration, confidence, and self-esteem
It's appropriate for children aged 7+, teenagers, and adults
It can be used in class or at home and requires minimal supervision
It's easy to review progress and print certificates
Start your FREE trial now
Fill in a brief form and try TTRS for free.
Support students with learning difficulties:
It takes a multi-sensory approach to typing
It's great for individuals with learning difficulties
It boosts focus, concentration, confidence, and self-esteem
It's appropriate for children aged 7+, teenagers, and adults
Testimonials and reviews
I had heard good things about TTRS and to be honest it wasn't very expensive. I homeschool and this program has been invaluable. I would certainly encourage anyone on the fence to try it! With the new gamification that has been added and printable certificates, it just keeps getting better and better!
With TTRS the children enjoy it, it's quick to set up and it's easy to run. The literacy focus is also great and overall it is the best touch typing program I've used.
Teacher, Secondary school
This program is straightforward and easy to navigate. We have had an excellent experience moving through the levels and seeing regular progress. My son has become more confident not only in his keyboarding skills, but also in his decoding and reading.
TTRS was recommended to me by a colleague, and I'd also used it at a previous school. My experience with the program has always been very positive. For the students who have used it consistently, it has had a huge impact on their success.