Jane, Homeschooler of a child with mild dyslexia
I have two children who used the Touch-type Read and Spell course at the ages of 8 and 11. My younger son doesn't have any learning difficulties and followed the program primarily to learn typing. His older brother used TTRS because it was suggested to me that it would help him overcome the difficulties he was having with writing and spelling due to his mild dyslexia.
Firstly, I was really pleased to find a typing course that could work for both of them, as they are homeschooled and would often practice together. We used to use TTRS to start our school day because it gave them a great sense of achievement early on and was something they could do independently, without relying on me. They liked changing the settings, tracking their progress and would often go to the stats page to see how they measured up.
From my point of view, I liked that the structure of the course was really well thought out. It started with simple words then used them in context. I felt it was well-graded; they weren't suddenly landed with big words but when the sophisticated vocabulary did come in there was plenty of contextual support. This is one of the main benefits of the course - both of my sons increased their vocabulary while using TTRS.
In addition to teaching them to type, the program also hugely benefited my son with dyslexia in terms of his spelling and writing. We first noticed my son was dyslexic and might need extra support when his development just wasn't in line with his general cognition. He is extremely bright but he was not getting on with his schoolwork in a way that you would have expected for a child of his age, with his background and experience. Although his reading was not causing him problems, he was very reluctant to write and didn't know where to start with spelling. So he couldn't get out what was in his head at all.
We had tried consistently with copy-work and dictation, as well as various spelling programs over the years, but none of them really seemed to offer him the help he needed. I was therefore delighted to see that through using the TTRS program his handwriting and spelling improved dramatically - it really was a 'game-changer' for him and he now writes by hand with a confidence and fluency that I feared I would never see.
I put that down to several factors:
Firstly my son is very visual and sees words as pictures - he never learned to read with phonics, he learned with whole word recognition. With TTRS he was exposed to a lot of correctly spelled words repeatedly, in a consistent way over the course of the months it took him to go through the program. And what he often says now is when he struggles to spell he pictures the word or thinks where his fingers would go. Secondly it separated the spelling from the physical act of writing (both of which were very difficult for him). By only having one of his difficulties to focus on at a time both processes eventually became manageable for him. Finally, the format was very appealing to him. He liked working independently and at his own pace and he enjoys using the computer, particularly because mistakes can be corrected so quickly.
Being able to type has been an invaluable skill for my kids to learn because it has opened up access to other e-learning opportunities. For example, one of my sons is now doing an online English literature course that requires him to type in his answers. It just would not have been possible for him to do this course without the typing. My other son is learning to code online with a simulator. It's a program where the user has to write the code in order to get a video game to play. It's difficult enough to have to think where and how to put the instructions, if he was searching for keys at the same time it would just be impossible.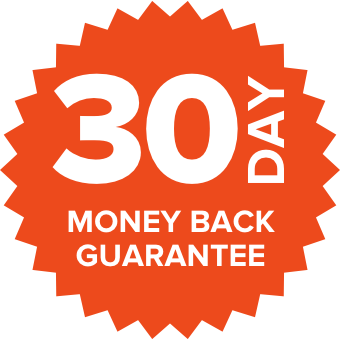 Start your subscription now
Study 24 hours a day, 7 days a week
Unlimited support with 24/7 in-app messaging
Quick and easy setup
Supported by ongoing research
Purchase with confidence through our secure payment system
Online access, no installation required, start in minutes
Select currency:
▾
United Kingdom

GBP

United States

USD

Europe

EUR

Canada

CAD

Australia

AUD

New Zealand

NZD
Prices include VAT
Monthly subscriptions are recurring and can be cancelled at any time.
Annual subscriptions are paid in full at the start of the subscription period.