Home educating a child with dysgraphia
Why did you request a TTRS scholarship?
I'm a teacher's aide, and I had lost my job because of COVID-19. We knew we'd be home-educating my son, age 11, who has dysgraphia, for the upcoming term and we wanted to give him extra support with his learning needs. Touch-type Read and Spell had both typing and spelling, so it looked like a great option. We were able to request a scholarship because I have no income, and my husband's is quite low.
Tell us about your child.
My son's 11 and right from his very first year of school, he didn't like writing. He had always read prolifically and above his age. But when it came to writing, he just hated it. He could never remember to put spaces between words, and sometimes he would leave big spaces in the middle of the word, which made his writing quite difficult to read. I had home-educated his older siblings, so I knew enough to help him with his school work and make sure he learned to form his letters correctly. But in his second year of school, I remember the teacher would make him write things and then re-write the work and do a clean copy. Most of the other kids were writing a page, and he would only write a few sentences so he had less to copy. It was a bit discouraging and hard to know if he couldn't be bothered or if there was something else going on. It took quite a long time actually before he got a diagnosis of dysgraphia. He has cross dominance in his eyes, so we first tried a behavioural optometrist. Then I took him to an educational psychologist last year, and she diagnosed dysgraphia when he was ten. The school wasn't terribly helpful. We gave them the reports, but I'm not sure they understood them or believed the diagnosis. In general, my son hates school, so I'm glad I'm homeschooling him this term as he's getting a lot of attention and he's definitely improving in terms of both handwriting and typing. I do have to go back to paid work next term though. 
Tell us about your experience with TTRS so far.
I really like the TTRS program. I think it's fantastic. It's drilling the spelling words and teaching him typing. We even looked at how you can add your own spelling words and have tried some of the subjects. My children had used two other typing programs in the past, but I love that this one is so flexible and that you can use it to do spelling and typing at the same time. I love that it has phonics. It makes so much sense to learn words grouped together by the way they are spelled. 
What else have you been trying? 
We're experimenting with talk-to-text. He quite likes doing oral presentations at school, so he speaks to the iPad and it types it out. But, there's still a lot of editing to do. We've also started doing cursive again as it's meant to help children with dysgraphia who struggle with word spacing. It was a disaster, and he hated it when he first learned it at school, but now it's going well. It's eliminated the leaving big spaces in the middle of words issue, and lately even the spacing of his printing has improved.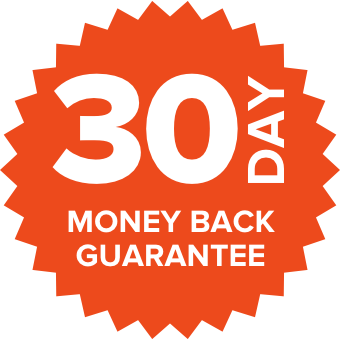 Start your subscription now
Study 24 hours a day, 7 days a week
Unlimited support with 24/7 in-app messaging
Quick and easy setup
Supported by ongoing research
Purchase with confidence through our secure payment system
Online access, no installation required, start in minutes
Select currency:
▾
United Kingdom

GBP

United States

USD

Europe

EUR

Canada

CAD

Australia

AUD

New Zealand

NZD
Prices include VAT
Monthly subscriptions are recurring and can be cancelled at any time.
Annual subscriptions are paid in full at the start of the subscription period.