Enid, Parent of a learner with Down syndrome
My son Fintan started at secondary school last September. There were a lot of changes that came with moving from primary to secondary school, including a new iPad, and it was a bit of an unsettling transition.
 
As we helped him adjust to the larger school, busy schedule, and new subjects, typing and spelling moved to the bottom of our priority list. Nonetheless, his occupational therapist suggested it would benefit him to learn how to type and suggested Touch-type Read and Spell.
 
We had looked into typing before but had been at a bit of a loss as to where to go for a course that would be easy and clear enough for Fintan to do. We tried the free BBC Dance Matt program when he was younger, but he was distracted by the graphics and the animation was too much for him.
 
With TTRS it was different. We met with Carol, a local TTRS tutor, who recommended starting the program at home. We signed up and my son just took to it like a duck to water. The interface was so clear and straightforward! Plus, the typing covered so much; it was helping his spelling and reading skills as well as his dexterity.
 
We began in February and we're up to Level 7 now. Every time he gets close to finishing a level he's delighted to see his scores and can't wait to see his progress. There's a big cheer that comes with the score on-screen and he gets so excited!
 
He loves TTRS and is so motivated that I try not to push it too much. I want him to want to do it on his own. We try for 2-3 modules a day. He likes to keep his score within a certain range and you can see the confidence it instills in him - Fintan loves showing other people what he can do.
 
He sits at the kitchen table while he types. If the house gets busy he just puts his headphones on and carries on. Sometimes on dictation exercises he needs a bit of extra help so I try to sit within range, but on the whole, he is able to work quite independently.
 
The dexterity in Fintan's hands was an initial concern for me. I was worried he wouldn't be great at typing and that we weren't going to get anywhere. He would have difficulty with the little finger and the ring finger and had to physically lift them onto the keyboard. We do a few exercises with Theraputty to get his fingers going before he types and that seems to help. Now he can manage with much less effort and the typing practice is helping a lot with his general dexterity.
 
I think you know by your child if they're going to be able to do the TTRS programme. If they sit down to the keyboard a few times and come away still willing to give TTRS another go, there's a good chance it will come to them.
In terms of literacy benefits, I can see that words are coming to him easier now. He's learning new vocabulary too! He uses the dictionary to look up words he's not familiar with.
 
In the last week or so we've even turned the on-screen hands off. These are there to show you where to place your fingers on the keyboard. I was amazed that he could still type with no problem. He's really got it! 
 
Fintan needs help with schoolwork most of the time but TTRS is something he can manage on his own and it does not feel like a chore to him. He takes pride in it. We are on school holidays now and Fintan is still motivated to continue with typing. Steady progress for the holidays, hopefully!  Regardless, it's great to see him so motivated. We're really glad we found the TTRS Course!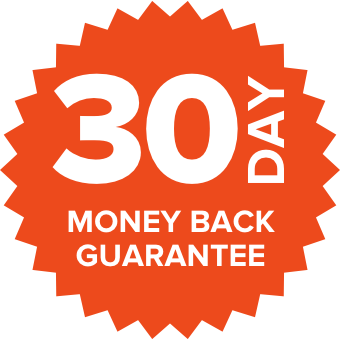 Start your subscription now
Study 24 hours a day, 7 days a week
Unlimited support with 24/7 in-app messaging
Quick and easy setup
Supported by ongoing research
Purchase with confidence through our secure payment system
Online access, no installation required, start in minutes
Select currency:
▾
United Kingdom

GBP

United States

USD

Europe

EUR

Canada

CAD

Australia

AUD

New Zealand

NZD
Prices include VAT
Monthly subscriptions are recurring and can be cancelled at any time.
Annual subscriptions are paid in full at the start of the subscription period.