Elizabeth, Adult learner with dyslexia
I was 15 when I was diagnosed with dyslexia. At that time, I wasn't yet able to compensate at school. I was clever, and good at maths, but I was frustrated and I had quite poor self-esteem. It was difficult for me to read textbooks and to write my opinion on what we were learning.
I remember I didn't do well on state exams, despite having studied hard, and I was put in all pass-level subjects, whereas my older brother and sister were all in honour subjects. That really got to me.
Fortunately, I had an English teacher who could see the difference between what I could produce orally, compared to what I was doing in reading and writing. She was the one who suggested I might have dyslexia - this was before me or my parents even knew dyslexia existed.
Because of these early experiences with reading and spelling difficulties, I chose a career in education and I am now a primary school teacher. I also have become a tutor and I really enjoy working with pupils who have dyslexia. Plus, I have two children of my own who are dyslexic.
I'd heard about Touch-type Read and Spell when I first started tutoring. I was looking for resources for students with dyslexia and found Alpha to Omega. I loved the curriculum and used everything I could find that was based on it – including TTRS.
I think Touch-type Read and Spell is just brilliant because it teaches you to type using real words. It's all about sensory skills. It teaches typing, reading, and spelling and it's designed for people who have dyslexia.
My son had tried learning how to type with loads of different typing programs. He'd do one for a while, but he'd never really make much progress. That's because a lot of them have nonsense key combinations and the structure is hard.
When you have dyslexia, it's difficult to learn how to type if the drills aren't linked with spelling patterns and you don't get the same benefit out of it, like you do with TTRS.
I like the way Touch-type Read and Spell is laid out. It's very user-friendly. The material is systematic and there's repetition, which is so important. One thing I'll say is it is key to get into the habit of using it regularly.
I had always really struggled with my dyslexia on an emotional level. At 15, my confidence had been at rock bottom and I had felt I was going nowhere. But once I got a diagnosis, it was such a relief! I started over again; I literally went back to the beginning.
I relearned the alphabet, I learned to read and to spell again, and my mother found me a great tutor. She taught me study skills. I'd read a passage and she'd help me summarize it and figure out what was the most important point. I learned how to break information down.
The Dyslexia Association of Ireland also had a group of same-age children and we'd meet up weekly and do workshops. We could present things, share with peers, and build confidence together. These were other individuals with dyslexia who I could identify with, kids who were going through the same things as I was.
With TTRS, you want to achieve something by learning how to type, and you can. It's great for building confidence in individuals who have dyslexia.
I like that it's not too babyish too. I can use it and my kids can use it. It works for our whole family.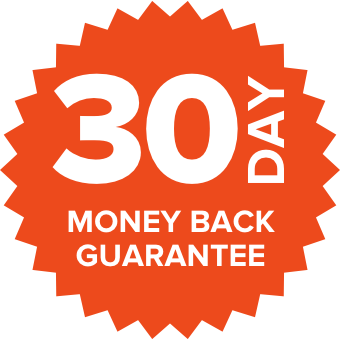 Start your subscription now
Study 24 hours a day, 7 days a week
Unlimited support with 24/7 in-app messaging
Quick and easy setup
Supported by ongoing research
Purchase with confidence through our secure payment system
Online access, no installation required, start in minutes
Select currency:
▾
United Kingdom

GBP

United States

USD

Europe

EUR

Canada

CAD

Australia

AUD

New Zealand

NZD
Prices include VAT
Monthly subscriptions are recurring and can be cancelled at any time.
Annual subscriptions are paid in full at the start of the subscription period.