Disabled Students' Allowance for Dyslexia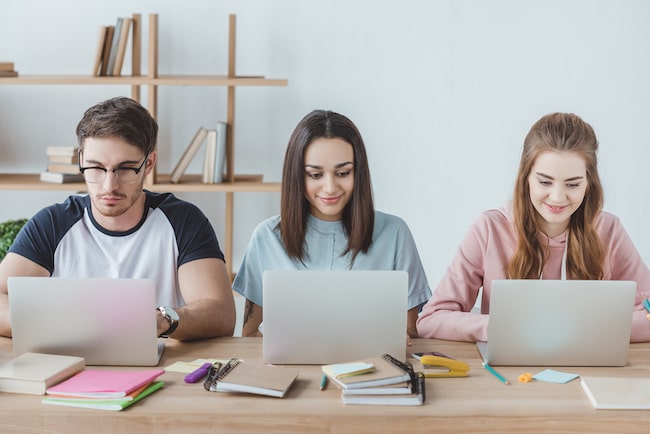 If you are a student who will soon be going into higher education, or if you are already taking a university course and you have dyslexia (or another specific learning difficulty), the Disabled Students' Allowance can support you in achieving your goals. Its purpose is to help students who have to deal with a disability that affects their university education by removing or reducing the impact of their disability on learning. 
DSA helps to finance the extra costs a student with a disability has to face within their chosen field, for example, such as purchasing specific computer equipment or subscribing to services and programs that provide targeted support. The responsibility to do this is enshrined in the Equality Act 2010, which includes dyslexia as a recognised disability. 
DSA is special funding that's not linked to other grants or loans. It doesn't have to be repaid, and it's not means-tested. This means how much you are eligible for depends entirely on what extra costs you may have in pursuing higher education because of your specific learning difficulty. (1)
How can students apply for DSA
DSA is a funding allowance that is available throughout the UK, but there are some regional differences for England, Scotland, Wales, Northern Ireland, the Channel Islands, and the Isle of Man. It's advisable to go to the appropriate country's website when you are ready to complete an application. For England, you can apply for the DSA here. 
The Disabled Students' Allowance application can be requested in audio form, Braille, and large print. Students don't have to wait for an offer from a university to submit their DSA application. Moreover, applications can take up to fourteen weeks to process, so it's advisable to allow plenty of time before you are due to start your course.
However, students can also apply in the middle of the school year. The only difference is the amount of funding received may not be as much as it would be for the start of a course. 
You can find more information about applying for DSA and eligibility here, and you may also find the Student Finance website helpful.
Which courses does DSA cover?
DSA is applicable to degrees that include open and distance learning and last for a year or more - just as long as you are eligible to receive student finance and live in the UK. 
A Foundation Degree, BA, BSc, or BEd
A Certificate or Diploma of Higher Education
A Higher National Certificate or Diploma
A Postgraduate Certificate in Education
Other Postgraduate Courses
Initial Teacher Training
The Disabled Students' Allowance is available for full and part-time students. Even so, it's wise to check with your university or college just to be sure that your course is recognised. (2)
Proving you have dyslexia
To qualify for DSA funding, applicants will need to prove they have dyslexia. If you've ever had an assessment undertaken by a teacher with an APC qualification or an Educational Psychologist and have their report, that's all you need to support this claim. Otherwise, you will have to make your own arrangements to have an assessment at your own expense. Local or national dyslexia associations might be able to advise on grant money you can apply for to help with this. A university Learning Support Officer might also be able to suggest possible sources of aid to help finance the cost of the assessment. 
Learn more about how they test for dyslexia in this article and keep in mind that many specialist teachers and Educational Psychologists in England have waiting lists, so it's best not to leave this until the last minute if you require funding for the start of the academic year.

DSA Funding Needs Assessment
Once Student Finance England has received a copy of your assessment to ascertain that you are eligible for a DSA, you will be asked to have a Needs Assessment at a Needs Assessment Centre. This is different from being tested for dyslexia and is to determine the amount of support you'll require. They will tell you where you can go to get the assessment done, and they will cover the cost of the assessment. 
The assessor will produce a report detailing what extra support you will be entitled to and the amount of your Disabled Students' Allowance. It won't cover the costs of the standard resources or equipment needed by students taking a particular course, but it will provide an allowance for the extra equipment or support you'll need personally, because of your disability and/or dyslexia.  
The DSA report will be shared with your chosen university or college, and you'll be given information about suppliers. We recommend not buying anything for yourself before the funding approval comes through, as you may not be reimbursed for services or computer equipment purchased.
What is dyslexia?
Dyslexia is a learning difficulty that affects ten percent of the population. It can be mild or severe - every student's profile is different. Many people don't even find out they are dyslexic until they reach adulthood. Rather than thinking of dyslexia as a disability, it can be helpful to see it as a different way of processing in the brain, one that often makes reading and spelling more challenging. Dyslexia does not affect a person's intelligence, but it can make it harder to remember information at speed and to stay organised. Nonetheless, with the right support, you can learn to overcome the challenges you face. There are also a number of benefits associated with dyslexia, including enhanced spatial awareness, creativity, and being able to "think outside the box."
Before paying for a formal assessment ...
If you think you might be dyslexic but you aren't sure, you can have a look at a free online screening test before going to the expense of a formal assessment. A screening test won't tell you definitively if you're dyslexic or not, but it will rate you on a number of indicators from mild to severe, which are common in people with dyslexia. 
There are many screening tests to choose from, and while they won't give you a diagnosis, if they suggest a moderate to high probability of dyslexia, you'll have a justification for proceeding to an assessment. You can find more information on the British Dyslexia Association's website or try the Dyslexia Association's screening test.
Will being dyslexic affect the likelihood of being admitted to a course?  
Being dyslexic shouldn't stop you from studying what you want to study if you are enthusiastic about the subject, meet the entry requirements, and have an appropriate reference from someone qualified to confirm that you have the potential to complete the course. A university should never decline to offer you a place based on your dyslexia. In fact, many schools in England receive extra funding each year to help them support students with disabilities. Depending on your needs, it's worth asking your university whether you will be able to use assistive technology in exams, what special exam access arrangements (e.g. extra time) might be offered, whether they have a policy on penalising poor spelling, etc. A university Learning Support Officer should be able to help answer these questions.
Examples of Assistive Technology to help students
Technology has revolutionized learning, particularly for individuals who are disabled or have moderate to severe learning difficulties. Pressing keys removes the distraction of letter formation and makes it easier to write in a standard way. For example, remembering the direction of b or d is a common struggle for many dyslexic people who are handwriting because it requires conscious thought every time. Not so with touch typing. Notes taken on a computer can be read and understood later on without messy handwriting or erasure marks getting in the way of comprehension. A computer also provides access to spell checkers and predictive text, and makes it easier to edit drafts and resolve your teacher's comments. 
Moreover, writing on a laptop computer or a tablet with a wireless keyboard makes it easier to take notes efficiently when you're in the classroom, and a smartphone can turn into a recording device to help you take audio and visual notes.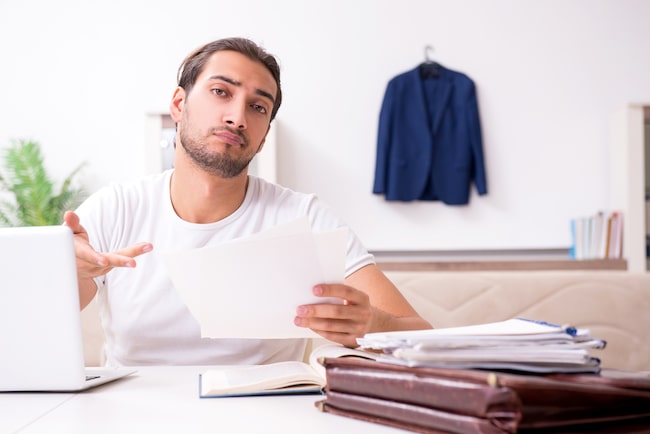 Touch-typing
Being able to touch-type makes it much easier to work efficiently on a computer, but for a student with dyslexia, it can be even more helpful than that. This is because touch-typing gets you to relearn words as a series of muscle movement. These movements are used to execute a sequence of key presses that spell out a word. With practice, the movement of the hands and fingers becomes automatic and overrides any over-thinking a student with dyslexia might do. When combined with a spell-checker, touch-typing can result in far fewer spelling errors, which saves you time editing and correcting your work. It also makes it faster to write, and some students report touch-typing makes it easier to get their thoughts down.
Is typing easy to learn?
Typing is a skill for life, but you do have to put in a little time to master the keyboard before building up speed. If you've typed before, using the good old "hunt and peck" method, you will have to unlearn some bad habits and begin to find the keys without looking down. This will slow you down some until you've mastered the keyboard, but it is worth persisting. 
There are free typing platforms you can use to learn, just consider not every program takes a dyslexia-friendly approach. For example, individuals with dyslexia might benefit from specific fonts which make letters easier to distinguish and read.
Getting access to a dyslexia-friendly typing program
Touch-type Read and Spell is a typing course that was created specifically for students with dyslexia. It's approved by Student Finance England and can be recommended by needs assessors for Disabled Student Allowance funding. This means you can use your DSA allowance to purchase access to the program. 
Touch-type Read and Spell not only teaches typing, but helps you improve your reading and spelling skills at the same time. You can use it to gain practice with subject-specific vocabulary, improve your understanding of English phonics, or relearn words you find hard to spell using the TTRS approach. 
The visual and auditory interface in TTRS are completely customisable, and even the kind of feedback provided can be tailored to ensure learning is a positive and individualised experience. The goal of learning to type with Touch-type Read and Spell is to help you build typing and literacy skills to support your university studies, but also strengthen self-esteem and confidence as you go.
Other frequently recommended tools
For students who struggle significantly to read and write, speech-to-text and text-to-speech software are frequently recommended. To use them most effectively, some training may be involved. IT services at your school may be able to advise further. 
Optical Character Recognition (OCR) software scans documents which your device can then read out loud or save. Reading pens can scan documents or exam questions and read them through a speaker or headphones. Some also have a built-in dictionary 
A small handheld recorder (or smartphone) taken into class can save a student from struggling to take notes (which he or she may then not be able to read) and facilitate the lecture content being listened to again. 
Disorganisation can be a problem for some people who have dyslexia. Mind mapping software helps to capture ideas, which then makes it easier to put them into a specific structure or order.
These are all options for using your DSA allowance. You might also check out this list of apps and services that can support students with dyslexia and this review of study tips for learners in higher education.
Building literacy skills as an adult
Not everyone over the age of 16 is confident in their reading and spelling skills. Nonetheless, many programs aimed at improving literacy skills are designed with children in mind. They might feature distracting animations and unhelpful games and could be a poor choice for using your finance allowance. If you're feeling demotivated, why not start with learning more about strategies that can help. Have a look through these ideas on how to strengthen spelling skills as an adult. You might also find this article on reading programs for adults with dyslexia of interest.
Sources
1. UCAS/finance/additional-funding
2. scope.org.uk/advice-and-support
Reviewed by
Meredith Cicerchia is a teaching affiliate at the University of Nottingham, an education consultant, and a freelance writer who covers topics ranging from speech and language difficulties and specific learning differences, to strategies for teaching English as a second and additional language.
Read and Spell Blog
Disabled Students' Allowance for Dyslexia
Estimated reading time: