13 Signs of dyslexia in adults
Studies suggest that 1 in 10 adults in the US and UK has dyslexia, a learning difference that can affect working memory, reading, writing and spelling skills. In 60% of cases the dyslexia may be mild to moderate, but the remaining 40% of people can struggle with a severe form that interrupts literacy skills development when early support is not put in place.
Dyslexia is still called a learning disability in some countries, but in the UK it is increasingly referred to as a specific learning difference. The reason for this is dyslexia does not make you less able than your peers, it is simply a different way of processing language in the brain.
It's also not related to intelligence, but dyslexia can prevent an individual from being successful due to the central role of reading and writing in mainstream education. Moreover, having earned poor marks at school or losing a job because of literacy skills can limit career options for adults, and may affect an individual's confidence and self-esteem for years to come.
Fortunately, most problems can be overcome, even in adulthood, with the right literacy intervention, strategies and accommodations.
Screening vs. testing
It's never too late for an adult to get tested and obtain the help and support they need to address their dyslexia. The difference between screening and testing is the former is a quick online test that cannot confirm definitively if you do or don't have dyslexia. It will, however, let you know if further diagnostic assessment is recommended.
An assessment is a series of tests that can take several hours to a day to complete and will give you a more accurate picture of your strengths and weaknesses, so you understand how dyslexia affects you and which accommodations are most recommended. Dyslexia can take different forms but it is most frequently genetic, which means it can run in families.
One reason to get tested is to be better informed of the symptoms. This can help your own children, particularly if they also show signs of dyslexia or struggle with aspects of reading and writing.
To learn more about dyslexia screenings and assessments, visit our post on how they test for dyslexia. You may also find these articles helpful: Where to find support for adult dyslexia, Am I dyslexic?, Identifying Dyslexia in 3 easy steps
13 Signs of dyslexia in adults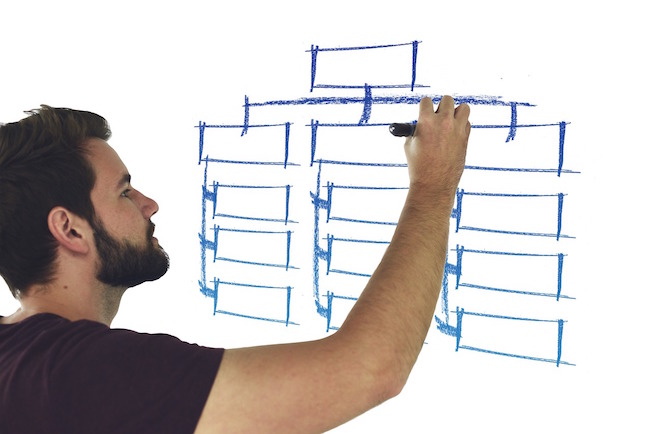 Typing programs and tips for success
Touch-type Read and Spell is a literacy-based typing solution that was developed to help individuals with dyslexia learn typing skills and improve reading and spelling abilities at the same time. Typing is a great skill to have for working adults and mature learners, as it can facilitate written production.
Typing automatizes the process of recording thoughts in language, so words become a pattern of key-strokes saved by muscle memory. Ideas flow through the fingers and onto the screen, improving fluency and making it easier and faster to create written documents.
The problem with most typing programs is they put an immediate focus on developing speed over accuracy, which can be frustrating for individuals with dyslexia who may need more time and opportunities to repeat lessons in order to learn keyboarding skills. TTRS takes a multi-sensory approach in which the user hears the word spoken aloud, sees it on the screen, and then types the correct sequence of keys. Learners can follow on-screen hand guides, delivered at the pace and choice of the individual. This helps to embed the learning in memory.
The curriculum also follows a carefully structured program of whole-word phonics. So by learning to type particular words in a set sequence, reading and spelling skills are gradually built up. Using TTRS consistently can help build confidence and is a great way for adult learners to address their dyslexia without the embarrassment associated with purely literacy-focused tools.
Reviewed by
Chris Freeman has a BA cum laude in Sociology, and has undertaken post grad work in education and educational technology. She spent 20+ years working in public health and in the charity sector.
Read and Spell Blog
13 Signs of dyslexia in adults
Estimated reading time: