6 Dyslexia blogs for parents and teachers
Following a blog that is current can keep you informed of the latest research and help you stay abreast of dyslexia related events and dates for your diary. If you're active or thinking of becoming active in a dyslexia campaign, it's a great way to connect with other advocates, particularly those working outside of your area. 
Blogs are also an ideal way to go about researching, as they are typically full of can-do posts and avoid the dense format of reference material. You may discover authors who are themselves dyslexic and thus write in a more intuitive manner.
For parents of children who have just received a diagnosis, it can be helpful to read about the experiences of families who have embarked on a similar journey.
Teachers too can benefit from blogs, particularly when they are written by other educators who have found success in alternative approaches to school and learning. The classroom can be a challenging and scary place for a dyslexic student and having a teacher who understands them and provides ample encouragement is key.
This is true when it comes to offering support as well as talking about the strengths associated with dyslexia.
An informed teacher might allow more room for creativity in assignments or make practical adjustments to texts and hand-outs to increase their readability. They will also customize feedback to ensure a child's self-esteem and confidence are not at risk.
Even for the well-versed teacher who can spot the signs of dyslexia without difficulty, it's worth staying up to date by reading a blog that rounds up research and publishes reviews of new resources.
Dyslexia is different for every learner and an effective accommodation plan is customized to the individual. The more you know about learning difficulties, the more you can help a child overcome the challenges they pose and achieve their full potential at school.
What is dyslexia?
Dyslexia is a different way of processing information in the brain. While it is often associated with poor spelling and difficulty sounding out words in reading, it can also lead to increased creativity, out-of-the-box thinking and an ability to see the greater picture—read more about dyslexia strengths.
Depending on where you live, dyslexia may be called a learning difference, difficulty or disability. It might not seem like these terms are that different but each name conveys a subtle message.
Disabilities are lifelong handicaps, difficulties are challenges that can be overcome and differences are simply alternative approaches to thinking. Changing the dialogue around dyslexia in your home or school begins with using labels that avoid added stigma.
Read more about encouraging student with learning difficulties and helping dyslexic students in the classroom.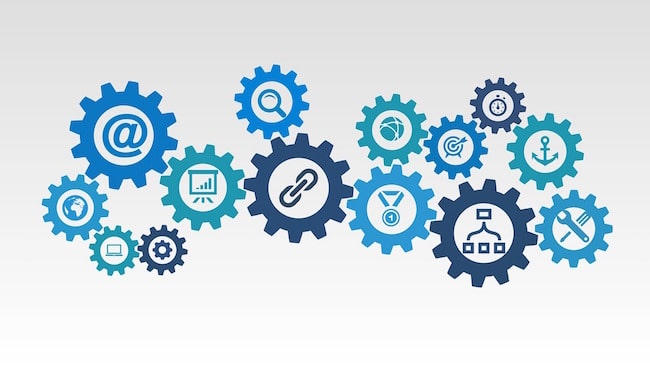 6 Blogs on dyslexia
In addition to these resources, Touch-type Read and Spell has been publishing a weekly blog on dyslexia and other specific learning difficulties for over three years. Articles range from advice on how to understand different types of dyslexia and spot its symptoms, to tips for teachers and homeschoolers on how to provide the best resources and classroom accommodations. Our guest posts include commentary from parents of children with dyslexia as well as motivational posts on the strengths associated with language-based learning difficulties. You can even read about the intersection of dyslexia and dyspraxia, dyslexia and dysgraphia, dyslexia and dyscalculia, and dyslexia and visual and auditory processing disorders.
To sign up for Read and Spell blog updates, just provide your details in the 'Subscribe to Mailing List' box in the right-hand column of this page.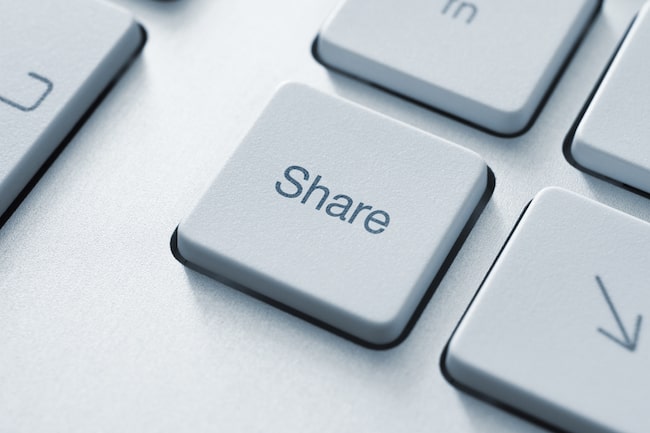 Why not write your own post?
If you are passionate about dyslexia, you might consider writing your own blog post. It could be your goal is to share a set of reading and learning strategies, or review a particular resource your child has found useful.
It may also be that you choose to write about personal experiences. Sharing your story with others can help you reflect on the challenges you've encountered, as well as your successes. It's a great exercise to help you gain perspective on how far your child has come.
Just because you are blogging it doesn't mean you have to be the perfect writer or produce text-heavy paragraphs. Writing in numbered lists or bullet points is a great way to communicate information quickly and efficiently and may be easier for other dyslexic readers to digest.
If you have an idea for a blog, feel free to get in touch with TTRS about becoming a guest author. Many of the blogs in the above list will also republish articles or help you find a venue that will.
Resources and support for dyslexia
We recommend joining a local dyslexia support group where you can meet other parents who have come across strategies that your child could benefit from. There are also online teacher forums for exchanging ideas on accommodations for students with various learning difficulties.
Leaving comments and being part of an online community is a great way to engage with others and seek emotional support when you are going through a challenging period.
Read more about spelling strategies for dyslexia, accommodations for dyslexia, the best fonts for dyslexia and motivational quotes about dyslexia
Touch-type Read and Spell
Many of the readers of this blog will already be aware of the TTRS touch-typing program. The course takes a multi-sensory approach to teaching keyboarding skills (learn more about Orton-Gillingham).
Because it is a dyslexia-friendly method, individuals focus on accuracy and master typing step-by-step, strengthening phonics skills and practicing spelling and reading skills as they go.
Small modules help with building confidence and momentum, and self-esteem is boosted as a new skill is acquired and literacy skills improve. In addition to children and adults with dyslexia, the course has also helped learners who struggle with dyspraxia, sensory deficits, ADHD, and dysgraphia. 
Reviewed by
Chris Freeman has a BA cum laude in Sociology, and has undertaken post grad work in education and educational technology. She spent 20+ years working in public health and in the charity sector.
I'm a parent
I'm an adult learner
Undefined
Read and Spell Blog
6 Dyslexia blogs for parents and teachers
Estimated reading time: