The TTRS Affiliate Program
When you sign up for the Touch-type Read and Spell affiliate program, not only will you help us reach more children and adults who could benefit from the TTRS approach to literacy-based typing, but your friends will get a discount, and you'll be able to use the program for free*!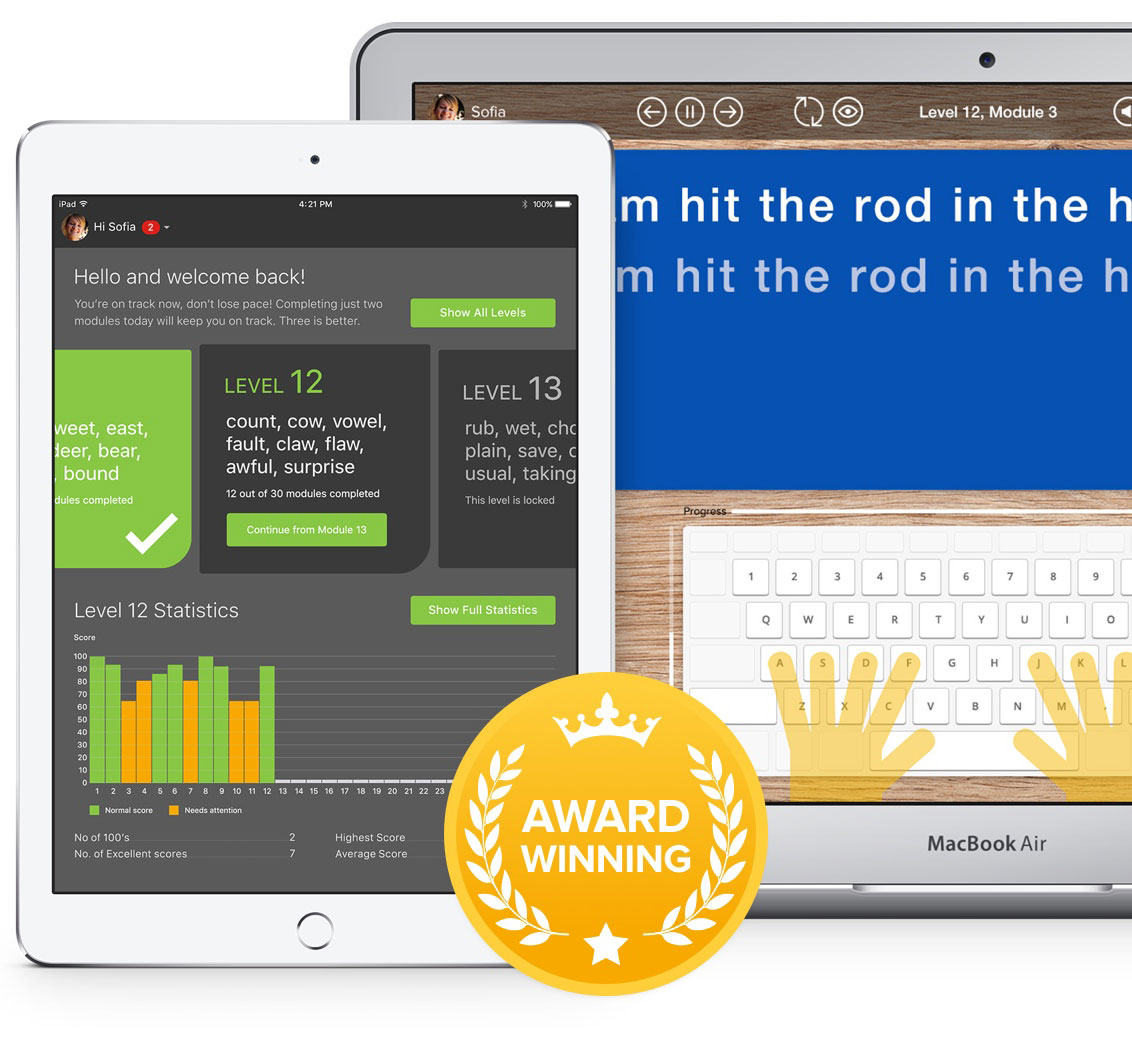 How it works
Get a one-year free TTRS subscription when 3 of your friends sign up using your referral link. Plus, your friends get a 30% off discount on their first month's subscription.
Get your affiliate link

Recommend TTRS to 3 friends

Get your one-year free subscription*
Apply
It's easy to apply. Submit an application and we'll notify you when you've been approved. You'll receive a unique referral link that you can share on social media or send in an email.
Share
Do you have a friend or family member who you know could benefit from using TTRS? Are you part of a group whose members would find the program of interest? Share your success story and share in the profits!
When your application has been approved, you'll receive a unique referral link. Recommend the course by sending it to your friends in an email or chat message. Alternatively, you can post the link to a social media feed for your groups.
Earn
We'll let you know when someone signs up using your link and you'll receive a one-year subscription if three of your friends become TTRS users. Have more than three friends to share our program with? Let us know.
What are you waiting for? Get started today!
Refer friends. Get rewarded.
Give your friends 30% off the price of a TTRS subscription and get 1 year free for yourself when you refer 3 friends.
The referral program is only suitable for users with a home subscription to TTRS.