With Touch-type Read and Spell...
Learning is multi-sensory
A structured program of phonics is built in
Difficulty increases gradually
Initial focus is on accuracy vs. speed
High frequency words support sight-reading
Why online schools love the award winning TTRS course...
It teaches typing and literacy skills
Students learn to type but they also benefit from improved spelling ability and a boost in reading fluency. This is thanks to an underlying phonics program that informs core content.
It works for students of all ages
Children as young as age 7 can learn with TTRS, as long as their hands are big enough to sit comfortably on the keyboard. There is no childish animation, making it an effective tool for young-adults and teens as well.
It complements other schoolwork
Admins can upload custom spelling lists and create typing modules that reinforce key vocabulary and learning from other areas of a student's day. They can also set regular in-app spelling tests.
It can be used as a literacy intervention
Typing is taught in a self-paced and dyslexia-friendly way that can be customized to meet the needs of students on the autistic spectrum, learners with visual or hearing impairments, and students who struggle with dysgraphia and/or attention based difficulties.
It's great for online test prep
The timed free-writing tool helps students prepare for open-answer questions on computer-delivered tests. The multi-sensory approach of TTRS means students see, hear and type module content, which encourages transfer of new learning from short to long-term memory.
It tracks usage & performance
Dashboards and reporting apps allow admins to set weekly goals and monitor usage and progress. They also show which words and spelling patterns students are struggling with, so future lessons can be focused in these areas.
There are trophies and stars
Students learn to type and receive stars and trophies as they progress through the course. Admins can print custom achievement certificates and award students by adding them to an online honor roll.
It's easy to get started
There's no complicated training required and it is quick and easy to get set up on the platform. The intuitive and simple interface means students can start typing right away!
Not sure if TTRS is right for your model?
Touch-type Read and Spell takes a unique and highly flexible approach to typing that can be adapted to fit the different curriculum choices of your students. Admins can add custom content, including spelling lists and longer subjects with accompanying images.
They can also take advantage of our existing catalogue of TTRS Subjects which practice content from English, science, math and geography. There are modules on personal interests and health and well-being too!
Subject catalogue:
English
| | |
| --- | --- |
| | English Spelling Rules, Common Latin Root Words, Grammar for Writing |
| | Parts of Speech, High Frequency Words, Homophones |
Math
| | |
| --- | --- |
| | Numbers, Numerals, and Digits, Geometry |
| | Build Your Confidence in Math, Arithmetic |
Science
| | |
| --- | --- |
| | Habitats: The Rainforest, The Arctic & Antarctica, The Ocean, The Desert |
| | Famous Scientists, Famous Inventions |
Art & Culture
| | |
| --- | --- |
| | All about Art, All about Gaming, All about Music |
| | Seasonal Words, Olympic and Paralympic Games, Fun Jokes |
Additional
| | |
| --- | --- |
| | US States and State Capitals |
| | Touch-typing: Technique, Touch-typing: Best Practices |
How does Touch-type Read and Spell work?
TTRS is modular in design and contains 24 levels with 31 modules in each level. A module typically takes a few minutes to complete. Student success is encouraged by immediate feedback and positive reinforcement. This feedback includes a score that appears at the end of each module.
The course starts with students learning to touch-type, read and spell the vowels – a, e, i, o, u. The audio track accompanies the letters as they appear on the screen, reinforcing sound-letter correspondence, which is a crucial skill for sounding out words in reading. The student then receives their first score - and success!
In the second module,the student is introduced to words grouped by onset, vowel-blend, and final consonant. For example - fed, wed, led. This teaches phonics in context and at the same time, the student is learning how to touch-type. With repetition, these words move from short-term to long-term memory.
Every 5th module is a dictation module that removes the visual element, encouraging the student to listen to the words and then type out what they hear. This reinforces the words introduced in the previous 4 modules. It also develops spelling by testing sound-letter mapping skills.
Some students with dyslexia have problems with their short-term memory. Repetition is a way of "over-learning" which can help with these problems. TTRS uses a multi-sensory approach to repetition learning.
Through the multi-sensory approach, students hear the words using headphones, see the words printed on the screen, and are prompted as to which fingers to press via the on-screen keyboard.
Finally, through the sense of touch, they type out the words and learn to spell with their fingers.
TTRS is designed to support students with diverse learning needs
Repeat exposure to sight words builds fluency and speed in reading
Typing automatizes movement patterns in the hands to help with spelling
An in-app dictionary encourages comprehension and vocabulary learning
Regular computer sessions lower anxiety and build stamina
Positive feedback boosts self-esteem and confidence
Repeat exposure to sight words builds fluency and speed in reading
Typing automatizes movement patterns in the hands to help with spelling
An in-app dictionary encourages comprehension and vocabulary learning
Regular computer sessions lower anxiety and build stamina
Positive feedback boosts self-esteem and confidence
Repeat exposure to sight words builds fluency and speed in reading
Typing automatizes movement patterns in the hands to help with spelling
An in-app dictionary encourages comprehension and vocabulary learning
Regular computer sessions lower anxiety and build stamina
Positive feedback boosts self-esteem and confidence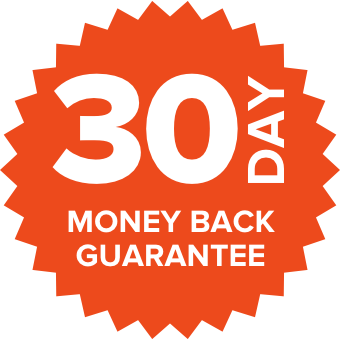 Start your subscription now
▾
United Kingdom

GBP

United States

USD

Europe

EUR

Canada

CAD

Australia

AUD

New Zealand

NZD
How many students will you have?
Prices exclude VAT.
Subscriptions are renewed automatically and can be canceled or paused at any time.
All of our plans include:
Roll-on roll-off student places
Free teacher accounts
Home + school access
Lessons with visual and auditory components
Testimonials and reviews
We use Touch-type Read and Spell (TTRS) as a home supplement. I feel that language acquisition and fluency is helped by the TTRS program because it addresses literacy along with learning typing as a communication medium. I don't oversee progress with our students, their families do this, I simply believe in offering the best tools in various subject areas, skill sets, etc. For those whose goals align with using a program like this, TTRS is the best, most well-rounded and simple-to-implement typing tool I have found.
Curriculum Specialist at Living Education Connection
Our independent-study online charter school supports students in grades TK-12. We have just under 5,000 students, most of whom are learning at home with a learning coach. Students meet regularly with a credentialed teacher, either online or in-person, and each teacher has about 30 students.
It's important to us that we provide access to diverse educational models – and one of the enrichment options we have is Touch-type Read and Spell (TTRS).
If a student is struggling with letters or sounds, their teacher will ask them to take TTRS for extra literacy support. We find the intervention team often uses TTRS when working with students who have learning difficulties, but any student who wants to learn typing skills has the option to use the program.
With the way everything is moving technologically, typing is an important skill to have, as many of our students use typing for other coursework.
One of the reasons parents like us so much is we listen to our community to help us ensure we have a range of available programs to meet all students' needs. A number of these, TTRS included, take a multi-sensory approach to learning. We find triggering as many senses as possible can help reinforce skills and foster more engagement in learning.
Director of Curriculum at an independent-study charter school
We use Touch-type Read and Spell as a typing program for 2nd to 8th graders in the three charter schools that we work with. We also have high school students who request to use the program.
Typing is a popular curriculum choice, and we like TTRS because it's not only teaching typing, but also spelling. In our model, teachers typically offer suggestions, but parents make the final decisions about which programs to use.
We have a varied student body and we see value in promoting TTRS to all of our learners. We point out the particular benefits for students with learning differences, but we encourage every student to learn typing.
Curriculum Specialist at a California charter school alliance
Frequently asked questions
From what age is TTRS suitable? The main course can be used as a touch-typing tool for children aged 7+ and is suitable for all levels of literacy. It is appropriate for elementary through high school level students.
What is a Student place? Each Student place allows one user to log in to TTRS using their own login details. A student place can be deleted and reused by another user at no extra cost.
Do teachers and parents also get a login? Yes, from your admin account you can add teachers. Parents can also be added so they can track progress and use the TTRS Results app to see updates on their smartphone.
Is TTRS quick and easy to use? Yes, TTRS is web-based so setup only takes a few minutes. TTRS is designed to run on any computer (PC, Mac or iPad) with a keyboard, speakers/headphones and an Internet connection.
What payment options do you have? We accept school purchase orders or secure online payments by card. Card payments are auto-subscribing and can be canceled at any time.
How flexible are the subscriptions? We offer 1, 3, 6 or 12-month subscriptions for 1-1000 user places. Additional user places can be purchased at any time.
We are a small school, do we receive any discounts? Yes - we offer a whole school special price if the total number of students at your school is less than 200. Please contact us for more details.
What if I'm not happy? We guarantee a 30-day refund policy on all our plans. Simply email support@readandspell.com if you are not 100% happy.