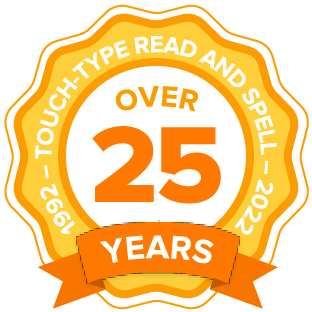 Why add TTRS to your homeschooling curriculum?
It takes a multi-sensory approach to typing
It's great for students with learning difficulties
It doesn't look or feel like a literacy solution
It's appropriate for children aged 7+ and teenagers
There are science and math modules
It's easy to review progress and print certificates
An online program for users of all ages and ability levels
Watch their sense of achievement build as they complete module after module and begin to type!
Learn keyboarding in a distraction-free way
Enhance focus while working on the computer
Strengthen reading and spelling skills
Foster independence with self-directed learning
The TTRS Course teaches typing and strengthens spelling and reading ability at the same time
Learn to type, read, and spell 4,500+ English words
Review and repeat lessons as many times as needed
Whole-word approach from the start
Structured and supported learning
TTRS takes a multi-sensory, Orton-Gillingham approach to learning
How does Touch-type Read and Spell work?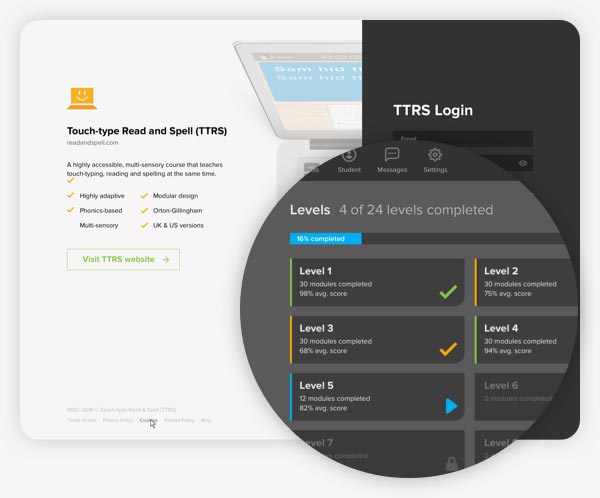 TTRS is modular in design and contains 24 levels with 31 modules in each level. A module typically takes a few minutes to complete. Student success is encouraged by immediate feedback and positive reinforcement. This feedback includes a score that appears at the end of each module and stars which learners earn toward trophies and completion certificates.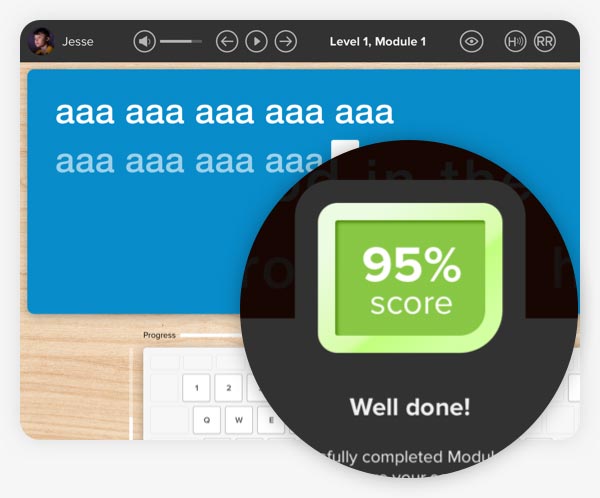 The course starts with students learning to touch-type, read and spell the vowels - a , e , i , o , u. The audio track accompanies the letters as they appear on screen, reinforcing sound-letter correspondence, which is a crucial skill for sounding out words in reading. The student then receives their first score - and success!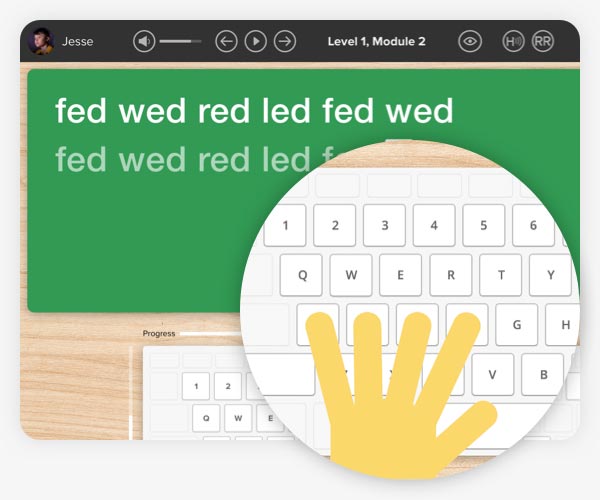 In the second level, the student is introduced to words grouped by onset, vowel-blend and final consonant. For example – fed, wed, led. This teaches phonics in context and at the same time the student is learning how to touch-type. With repetition, these words move from short-term to long-term memory.
Every 5th module is a dictation module that removes the visual element encouraging the student to listen to the words and then type out what they hear. This reinforces the words introduced in the previous four modules. It also develops spelling by testing sound-letter mapping skills.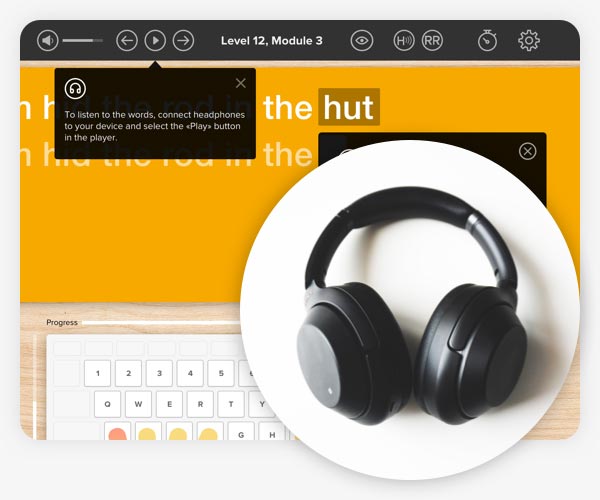 Some students with dyslexia have problems with their short-term memory. Repetition is a way of over-learning which can help with these problems. TTRS uses a multi-sensory approach to repetition learning.
Through the multi-sensory approach, students hear the words spoken through headphones or speakers, see the words printed on the screen, and are prompted as to which fingers to press via the on-screen keyboard.
Finally, through the sense of touch, they type out the words and learn to spell with their fingers.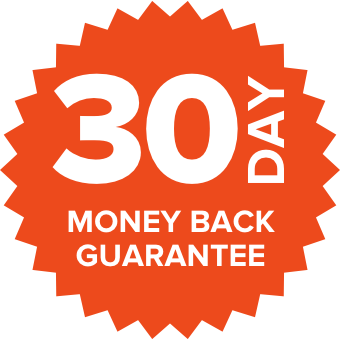 Choose currency:
▾
United Kingdom

GBP

United States

USD

Europe

EUR

Canada

CAD

Australia

AUD

New Zealand

NZD
Monthly subscriptions are recurring and can be canceled at any time.
Subscriptions are recurring and can be canceled at any time.
Support your student with learning difficulties:
Use the on-screen handguides to get your student off to a strong start. Then, turn them off when they're ready to type on their own.
Help them build confidence with the applause option. Different claps will play depending on accuracy and completion rates, not speed.
Turn backspace reporting off so mistakes are not announced out loud. Note, students will still need to correct errors to continue.
For an added challenge, make any module into a dictation exercise where your student types from audio alone – and then add the visuals back in with the press of a key.
Have your student over-type words so letters change to their favorite color with each correct keypress.
Have your student type on a separate line below the target text using copy-typing. This strengthens sight reading and spelling skills.
Getting started
Log in from a laptop, iPad or desktop computer
Add an avatar and choose your favorite keyboard display
Turn on 'show hands' to provide guidance on finger placement
Select a font you find easy to read and configure audio settings
See, hear, and type English letters, words, phrases and sentences
Keep track of scores and review your progress
Earn badges, awards and printable certificates
More features for homeschoolers
Log in to your admin account for a dashboard showing student progress and try our module creator to add custom typing modules for your student
Get the TTRS Reporting app for your smartphone to view usage and stats
Print achievement certificates and submit your child's name to our honor roll
View and print TTRS wordlists to create activities for other parts of your school day
Use TTRS Subjects to practice hard-to-spell science terms, learn keyword definitions, and commit math facts to memory
Set email communication to receive helpful tips on supporting students with different learning difficulties
Download the TTRS typing app so students can do their typing on the go with an iPad and wireless keyboard
Try in-app spelling assessments and our new free writing sessions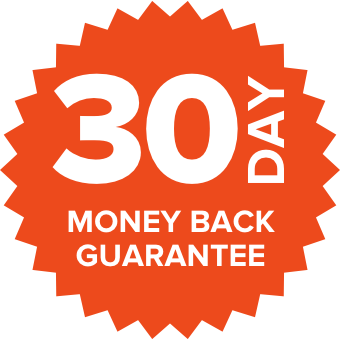 Choose currency:
▾
United Kingdom

GBP

United States

USD

Europe

EUR

Canada

CAD

Australia

AUD

New Zealand

NZD
Monthly subscriptions are recurring and can be canceled at any time.
Subscriptions are recurring and can be canceled at any time.
Frequently asked questions
How long will it take for typing skills to emerge? It could take several weeks or several months and is partially dependent upon how often and for how long your child practices. Students with learning difficulties may require extra time to master the key strokes in touch-typing or they may find it intuitive and progress through the levels quickly. Fortunately, this kind of flexibility is built into the course as TTRS encourages every user to proceed at his or her own pace.
Does my child have to complete explicit spelling and reading exercises to benefit from the program? No! With TTRS reading and spelling help is built into the course so learners improve skills by repeatedly typing groups of words with common spelling patterns. This means a child or young-adult can simply focus on learning how to type, instead of being embarrassed about using a program that provides literacy instruction. This in turn helps with motivation.
My child has dyslexia – will TTRS work for him or her? The multi-sensory typing method used by TTRS involves hearing a sound, seeing it on the screen and typing the corresponding keys, combining diverse sensory input to enhance learning and make words more memorable. When used in conjunction with tailored strategy instruction, TTRS can make a big difference in the reading and spelling ability of learners with dyslexia. TTRS is a British Dyslexia Association Assured product.
My child struggles with self-directed learning. Will he or she need supervision using this program? It depends on the learner, but after a few modules most parents find their child is able to complete work independently. In fact, that's one of the things parents like most about TTRS! The program opens directly to the last completed module, which minimizes the chances that time is lost looking through menus and encourages a quick start to every session.
What if TTRS doesn't work for my learner? Many learners have found success using the TTRS Course. However, we understand that no two individuals are the same so if after some time you find your child is not making progress and the program is not a good fit, just get in touch with our team and we'll send you a full refund.