Why Teachers love the award winning TTRS course
Three skills in one solution
Students learn to type but they also benefit from improved spelling ability and a boost in reading fluency thanks to an underlying phonics program that informs core content.
It's easy to get started
There's no complicated training required and it is quick and easy for teachers to get set up on the platform. The intuitive and simple interface also means students find it a breeze to set up their profile and start typing right away!
It can be used in class or at home
TTRS offers a flexible solution that can be used for classroom-based learning, homework assignments or even extra credit. It also offers parents the chance to reinforce literacy skills at home and take a more active role in their child's learning.
It offers insights that can be used to inform teaching
Dashboards and reporting not only allow teachers to monitor user progress but also to seeing which words and spelling patterns they are struggling with and then focusing lessons on these ares.
It encourages self-directed learning
That means students require less guidance and teachers can take a step back to observe more children and help individuals who require extra attention. Mention self-pacing and confidence self-esteem here too.
It caters to different ability levels
Teachers with inclusive classrooms know the struggle of creating different lesson plans and resources so every learner can benefit. TTRS is self-paced and can be customized to meet the needs of every learners from those on the autistic spectrum to learners with visual or hearing impairment and students who struggle with dyslexia, dyspraxia or attention based difficulties.
Free teacher accounts
Some teachers can't touch-type. That's why we offer FREE unlimited teacher accounts with all our accounts. Teachers have full access to their own course and can be assigned to monitor classes.
Subjects
If your students enjoy learning the TTRS way, they can take maths, English, and science lessons too! Typing modules practise key vocabulary and concepts, help with hard-to-spell words, and boost reading fluency.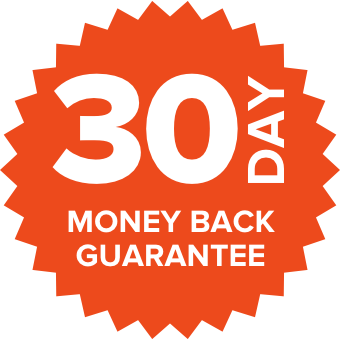 Start now
Access 24 / 7
Progress can be monitored by the teacher
Ability to group students by class
Access to different subjects
Unlimited support with 24/7 in-app messaging
Ability to add any amount of students
30 day money back guarantee
Unlimited teacher accounts included
Free 2-week trial
▾
United Kingdom

GBP

United States

USD

Europe

EUR

Ireland

EUR

Canada

CAD

Australia

AUD

New Zealand

NZD
Prices exclude VAT
Small school?
If your school has 400 pupils or less on roll, you may be eligible for a discount. Please Contact us.
Instant online access for school and home use – start in minutes
Access 24 hours a day, 7 days a week
30 day money back guarantee
Quick and easy setup online
Supported by ongoing research
Used by the British Dyslexia Association*
Purchase with confidence through our secure payment system
Frequently asked questions
For whom is TTRS designed?
TTRS is both a literacy and touch-typing course, designed to benefit reading, spelling, pronunciation, and touch-typing skills.
From what age is TTRS suitable?
Primary (from 7 years of age), Secondary and Adult.
What is a User place?
Each user place allows one student to log in to TTRS Online using their own login details. A user place can be deleted and reused by another student at no extra cost.
Is TTRS quick and easy to use in the classroom?
Yes - as TTRS is web-based, setup takes just a few minutes. TTRS is designed to run on any computer (PC, Mac or iPad) with a keyboard, speakers/headphones and an Internet connection.
What payment options do you have?
We accept school purchase orders or secure online payments by card. Card payments are auto-subscribing and can be cancelled at any time
How flexible are the subscriptions?
We offer 1, 3, 6 or 12-month subscriptions for 1-1000 user places. Additional user places can be purchased at any time
We are a small school, do we receive any discounts?
Yes - we offer a whole school special price if the total number of students at your school is less than 200. Please Contact us for more details.
What if I'm not happy?
We guarantee a 30-day refund policy on all our plans. Simply email support@readandspell.com if you are not 100% happy.
Start with your students today
*TTRS has been used by the British Dyslexia Association with their "Children will Shine" project since 2011
Testimonials and Reviews
9/10 TTRS is the best typing programme available because it has the greatest range of vocabulary. I also like that it's combined with a structured and sequential approach to spelling, well integrated with learning to type.
Jenni Wiles, NZ , Tutor

10/10 TTRS is an excellent program that allows a person to work at their own pace.
Tina Rowland, UK

, Educator
10/10 I have recommended this program to parents.
N. Evans, Surrey, UK , Teacher

I love TTRS. I've tried multiple programs for my students who are 12-14 years-old but they have been too childish, didn't save their progress, or just focused on rote typing skills. TTRS is such a nice change. The students looked forward to typing. It kept them interested. The scores at the end created a friendly challenge between the students...
Krystyna Pereza, Aspen Creek K-8