What is adult basic education?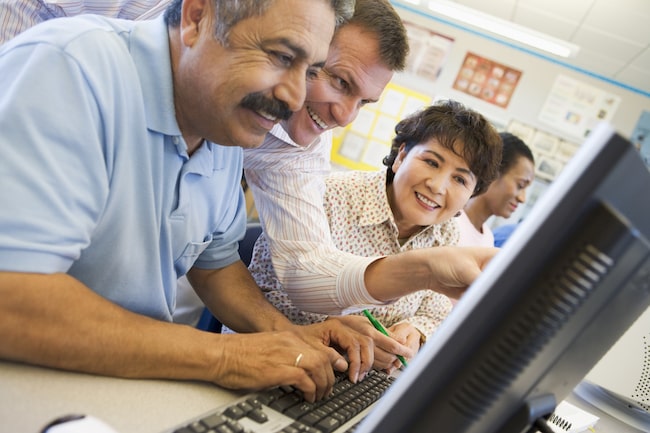 From kindergarten to higher education, school prepares individuals to live and work in our society.
So what happens when someone leaves school early?
Consider arriving in a foreign country as an adult and not having the language skills you need to talk to your neighbors, let alone pass a citizenship test.
That's where adult basic skills programs come in. Adult education ensures everyone has access to the training in basic reading, writing and numeracy skills that they need to be functioning members of their community.
Classes will typically cover English and Math but may also include career skills, such as computer training.
TOP TIP: Understanding how to use a computer is important for mature learners and can also become a career skill. Being able to touch-type greatly increases the efficiency with which you work at the computer. With TTRS, you can learn typing, and improve reading and spelling skills at the same time. Learn more.
Why do some people leave school early?
In the US and UK, children in elementary school programs begin learning to read and write as early as age 5. However, some students struggle with undiagnosed learning difficulties that interrupt reading fluency development.
This can mean they don't learn to read and write at the same level as their peers, which can cause them to fall behind across all subjects.
Other students struggle to complete school due to difficult family or life circumstances and/or behavioral problems.
Illiteracy can spell disaster for young-adults, preventing otherwise talented, creative and intelligent individuals from attending college and establishing a successful career.
Returning to education
Some adults decide to go back to school to obtain a basic certification, such as a GED in the US (high-school diploma equivalent) or Maths and English GCSEs in the UK.
For others, it's to pursue more specialized education in a subject area that opens up employment opportunities.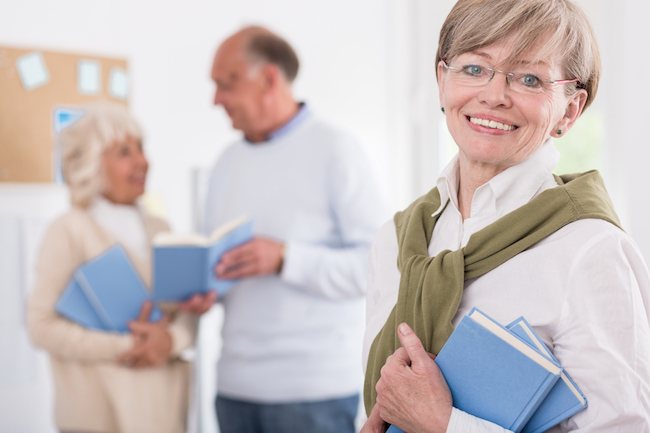 Adult basic skills
Adult education programs provide training for everyone from the elderly to middle-aged and young adults, job seekers, public sector employees, new immigrants, families and even prisoners and other wards of the state.
Programs may be partly or wholly sponsored by the government and operate out of various venues including public school systems, non-profit offices, college campuses and correctional institutions.
Though course offerings differ from country to country and state to state, most programs focus on teaching reading and writing. Maths and numeracy skills such as addition, subtraction, multiplication and division are another fundamental part of course offerings, as are ESL and ESOL English language classes.
Additionally, GED preparation can involve instruction in social studies and science.
Learning to read as an adult
As reading and writing go hand in hand, teaching adults to become strong writers often relies on first improving reading skills. Adult students typically present a wide range of abilities based on their past experiences in education.
Some native English speakers may need to re-learn basic decoding and phonics, whereas others can most benefit from learning reading comprehension strategies, like skimming and scanning, to help them tackle higher order texts.
For those adults who struggle with learning difficulties like dyslexia, mastering high frequency words such as the Dolch List, and strategies for spelling, can make a big difference. ESL reading classes are also particularly important for individuals who did not learn to read and write in their mother tongue, or whose first language uses a different alphabet or writings system from English.
Learn more about adult dyslexia and adult dyscalculia, which can cause an individual to struggle with math.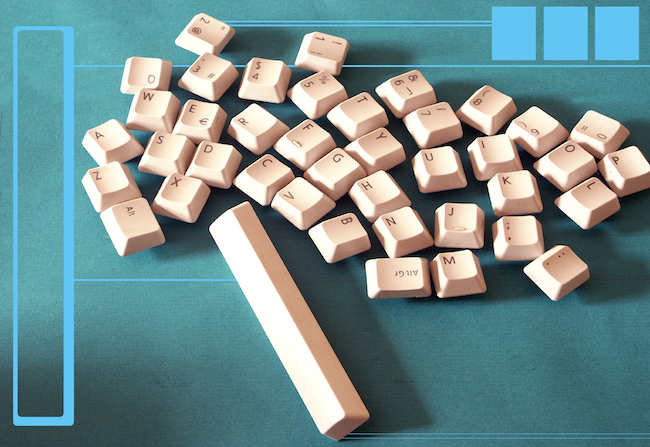 College, career & technical training
Many adult jobseekers return to school to advance their careers. That's because positions with higher salaries and job security often require candidates to hold a college level degree.
This means going back to school to prepare for college by getting a GED or passing GCSEs in English and Math.
But education for adults can also focus on teaching job application skills. Students learn how to draft resumés and cover letters with correct spelling, language and grammar usage. They receive instruction in the soft skills they need to be successful in interviews.
Certain programs may provide training in the technical vocabulary employees require to advance their career in a particular workplace. This is often the case for hospital workers.
Learning to use a computer
Lastly, computer skills are essential in today's job market in which most prospective employees are required to use computers from the day they submit their job applications!
Unfortunately for some adult learners, gaining access to a device is often the first hurdle. Programs which teach computer skills and offer access to a computer lab are crucial, particularly in low-income communities.
Learn more about computer skills education for adults.
TIP: Enrolling in basic computer classes, such as the Touch-typing Read and Spell course, can also help adult students improve literacy and spelling skills.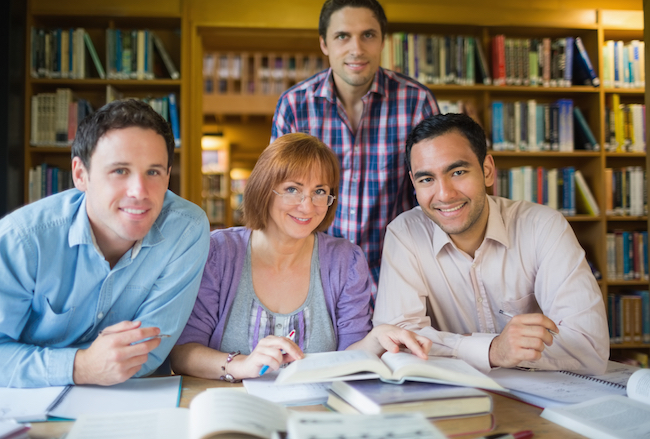 Teaching older learners
Many adult learners are working adults who are supporting a family and taking classes on the side. Offering flexible hours and courses that run in the mornings and late evenings is a requirement for most programs.
There's a lot of joy in watching an adult grow in confidence as they master the basic skills and build self-esteem along the way.
For instructors considering a career teaching adults, remember it's important to have patience when it comes to working with mature learners. It can be a challenge when students are set in their ways, but also a welcome relief as students are typically very self-motivated.
If you suspect a student has an undiagnosed learning difficulty, it may also be useful to read up on the signs of adult dyslexia, dysgraphia, dyspraxia and ADHD.
Join the discussion on adult education by sharing your experience in the comments!
Reviewed by
Chris Freeman has a BA cum laude in Sociology, and has undertaken post grad work in education and educational technology. She spent 20+ years working in public health and in the charity sector.
Read and Spell Blog
What is adult basic education?
Estimated reading time: