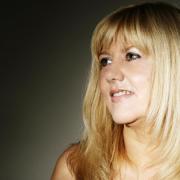 Dyslexia and Dyscalculia Support was set up by a qualified Special Educational Needs specialist, experienced private tutor and part-time Art Teacher, Emmie Trower.  
Emmie has seventeen years' experience of working with children with a variety of general and specific learning difficulties.  She graduated with a First Class (Hons) Degree covering the subjects of: psychology of learning, using ICT as a teaching and learning tool and educational research in Special Educational Needs (focusing specifically on Dyslexia, Dyscalculia, Dyspraxia and Autism).
She continued her studies with a post graduate certificate: 'CFPS: Supporting Pupils with Specific Learning Difficulties - Dyslexia', accredited by Cambridge University. ​
​
Address:
Dyslexia and Dyscalculia Support
United Kingdom
Send an enquiry