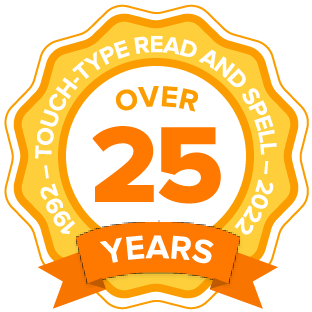 It is particularly useful for those with dyslexia, DCD/dyspraxia…
TTRS is an excellent program in which you can work on spelling at the same time as learning to touch-type. It is particularly useful for those with dyslexia, DCD/dyspraxia, ASD, ADHD, or working memory and processing weaknesses. This is because it uses repetition and real words right from the start. There are no "finger-muddling" key combinations and it has an easy-to-use settings panel.
By Amanda McLeod
Features

Optional Tutor Support
Supplement your learning with a TTRS trained tutor

Modular in design
Each module is designed to be short in length with regular, positive feedback

Highly structured
Course content is based on the word lists of 'Alpha to Omega' and takes an Orton Gillingham approach to reading instruction

Multi-sensory
Uses visual, auditory, and kinesthetic (touch) senses for a fully immersive learning experience

Research based
TTRS was developed in line with language and education research and is routinely supported by new studies

Multiple levels of difficulty
TTRS consists of 24 course levels, each of 31 modules - 4,000 words in all

Adaptive interface
Colours, fonts and designs can be customised for the learner to meet every individual's needs

Used worldwide
Used by dyslexia associations worldwide, including the British Dyslexia Association
How does TTRS work?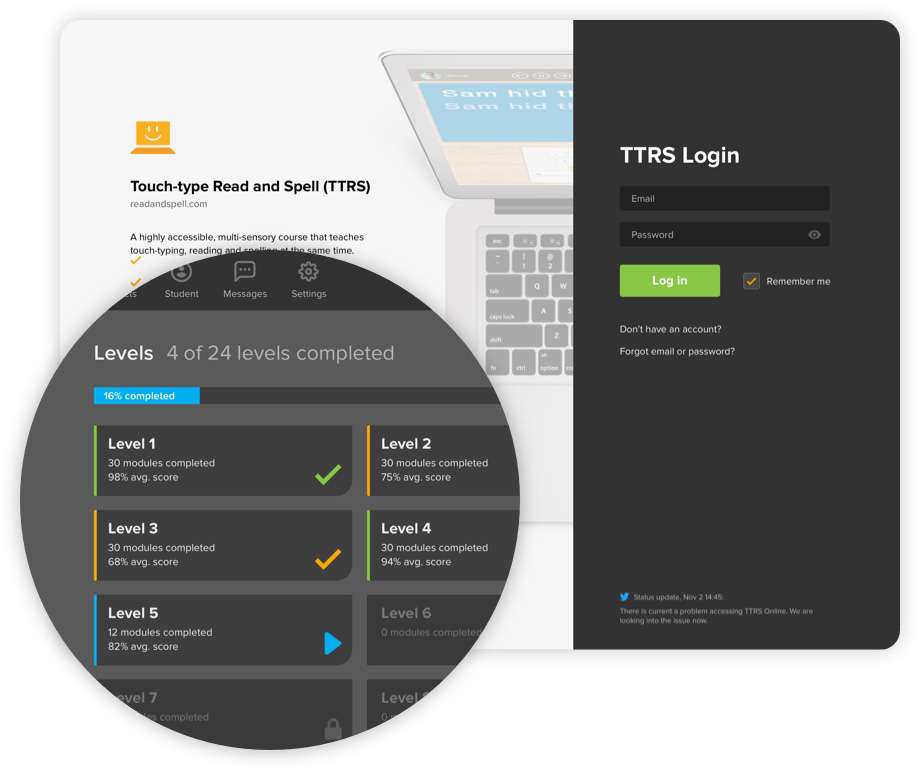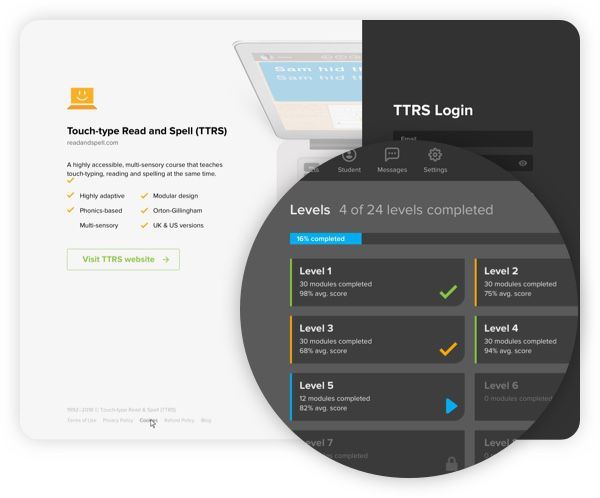 Modular design
TTRS is modular in design and contains 24 levels with 31 modules in each level. A module typically takes a few minutes to complete and we recommend taking 2-3 modules a session. Student success is encouraged by immediate feedback and positive reinforcement. This feedback includes a score that is based on completion rates and accuracy, not speed.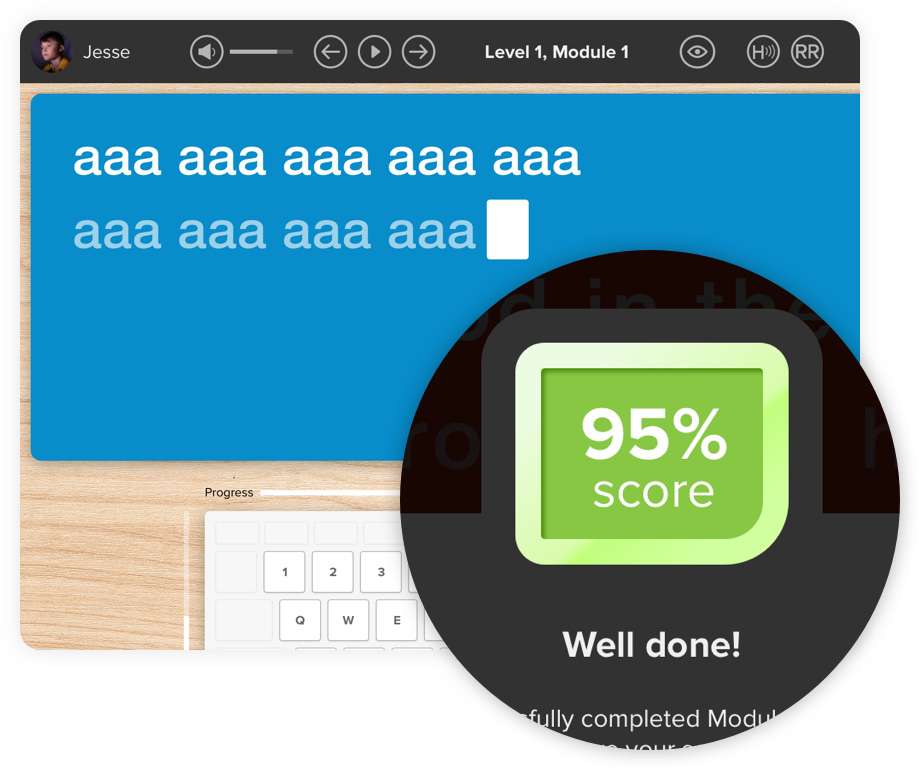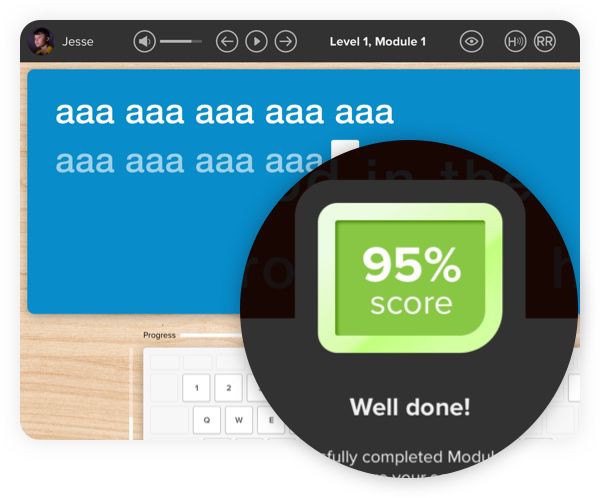 First score – first success
The course starts with learning to touch-type, read and spell the vowels – a , e , i , o , u. The audio track accompanies the letters as they appear on screen, reinforcing sound-letter correspondence, which is a crucial skill for sounding out words in reading. The user then receives their first score – and success!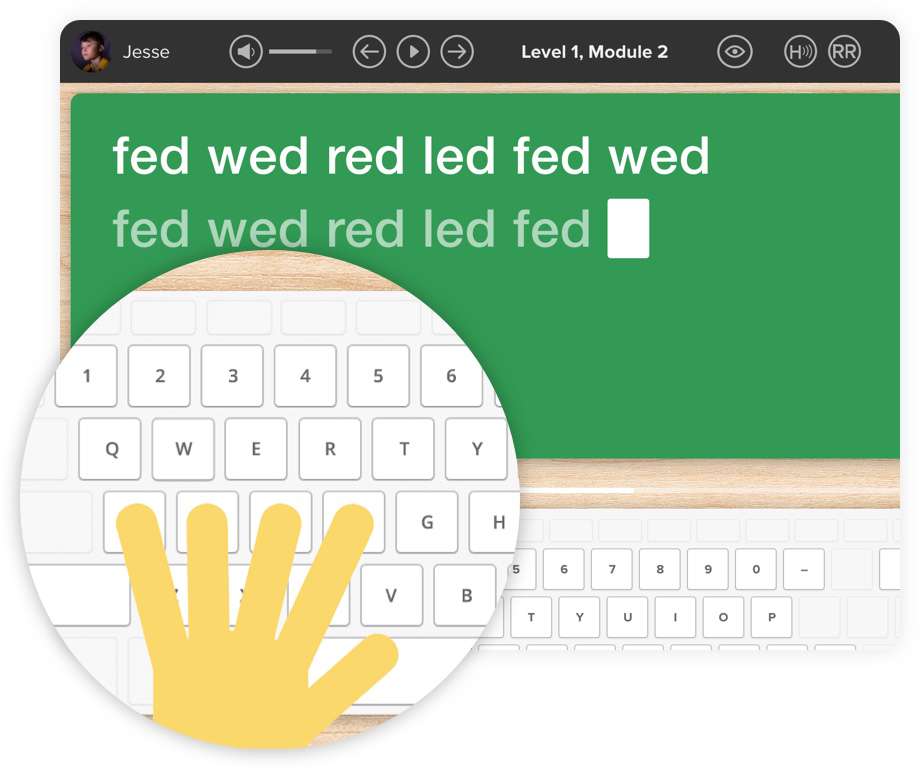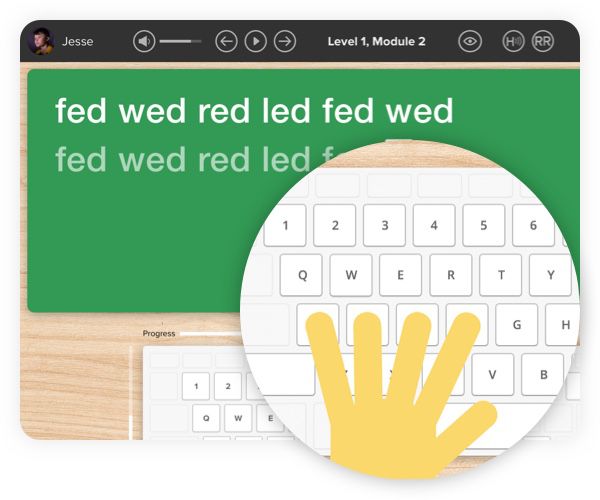 Phonics and repetition
In the second module, words are introduced through onset and rime. For example – fed, wed, led. This teaches phonics in context and at the same time the student learns the position of the keys using the on-screen hand guides.
With repetition, words move from short-term to long-term memory and the skill of typing begins to feel more comfortable.  Repetition is also a way of over-learning that can help users with dyslexia overcome working memory and processing difficulties.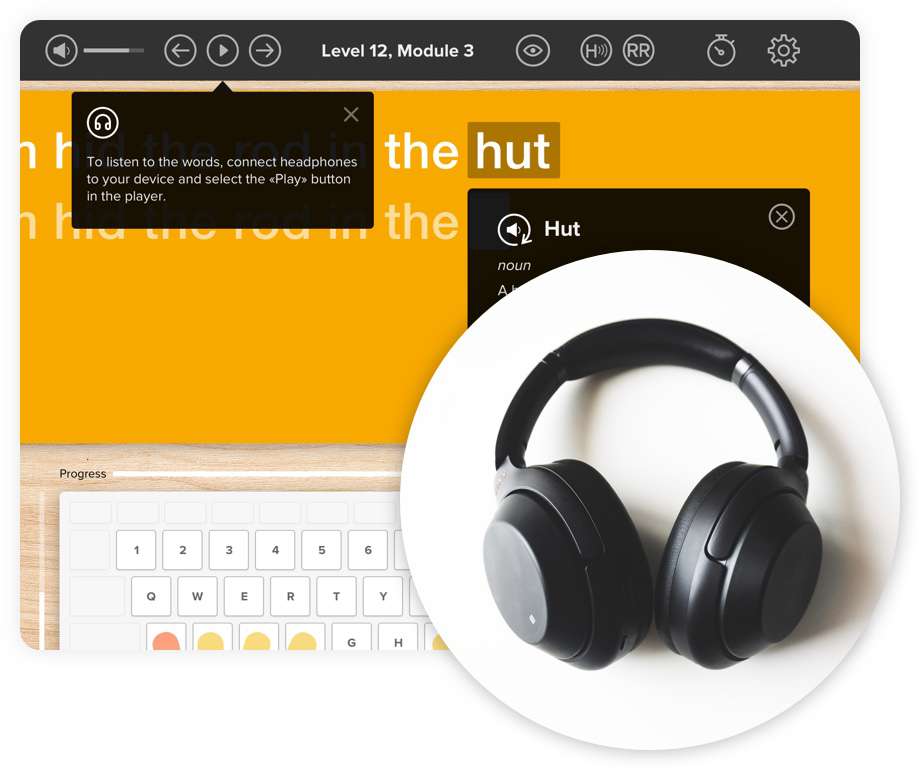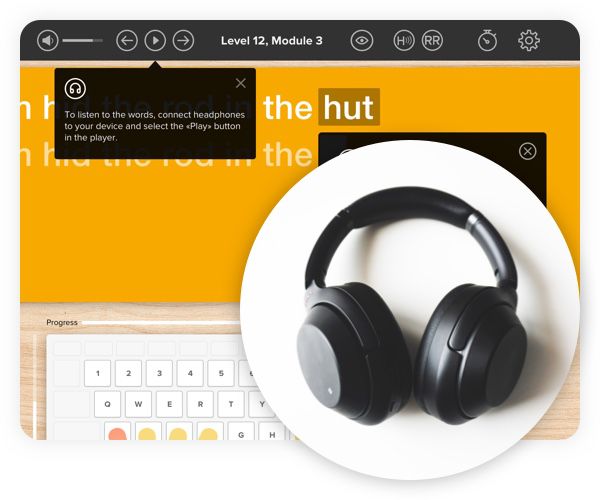 Multi-sensory approach
TTRS takes a multi-sensory approach to repetition learning. Through the multi-sensory approach, a user hears the words spoken through headphones or speakers, sees the words printed on the screen, and is prompted as to which fingers to press via the on-screen keyboard.
Finally, through the sense of touch, they type out the words, harnessing muscle-memory in the hands and fingers to learn spelling.
The program is easy to use with clear instructions and performance feedback. It sets a tone for all of our students. More importantly, students enjoy using it.

TTRS reinforces letter sounds for those who need literacy help and provides visual and auditory input so even students with severe attention challenges are motivated and self-directed.

Lisa, Teacher in a small rural school

They both do one lesson a day. TTRS is the first time they've actually enjoyed learning typing and I think it's because of how they can see their improvements and progress.

It motivates them. They love telling me they got a 99% today and showing me the graph that has their scores on the different modules.

Alle, Homeschooler of two children

One of the things I like most about the Touch-type Read and Spell Course are the subjects. They have technical terms and definitions from science and math that you can practice typing.

There's a section of Touch-type Read and Spell I let my son try and it was really interesting to watch him. He had such a high level of success with the program that I created an account for him.

Jen, Adult learner and homeschooling mom

Listening to the words in Touch-type Read and Spell really helps me. I can hear and see the word, so it's easier for me to pinpoint whatever little thing I'm doing in my mind that's not working.

For example, I tend to struggle with vowel sounds and I'm always one letter off. TTRS is great because it helps me see these issues. Plus, I like it and I actually look forward to doing it!

Alexis, Adult learner with mild dyslexia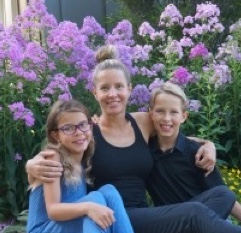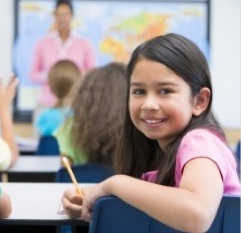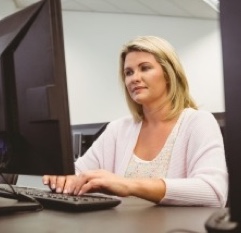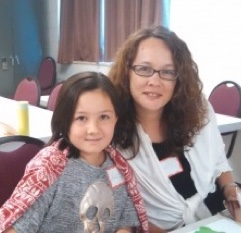 As featured in